Despite deer season being a bit of a let down for me personally this year, my hunting season as a whole was more than salvaged after receiving an opportunity to go down to Texas in mid-November to try and catch up with some ducks and geese as they traveled their annual migratory flyway, and also get my hands on Savage's 'new-look' Renegauge shotgun in TrueTimber Praire camouflage pattern. It was a trip I will not soon forget!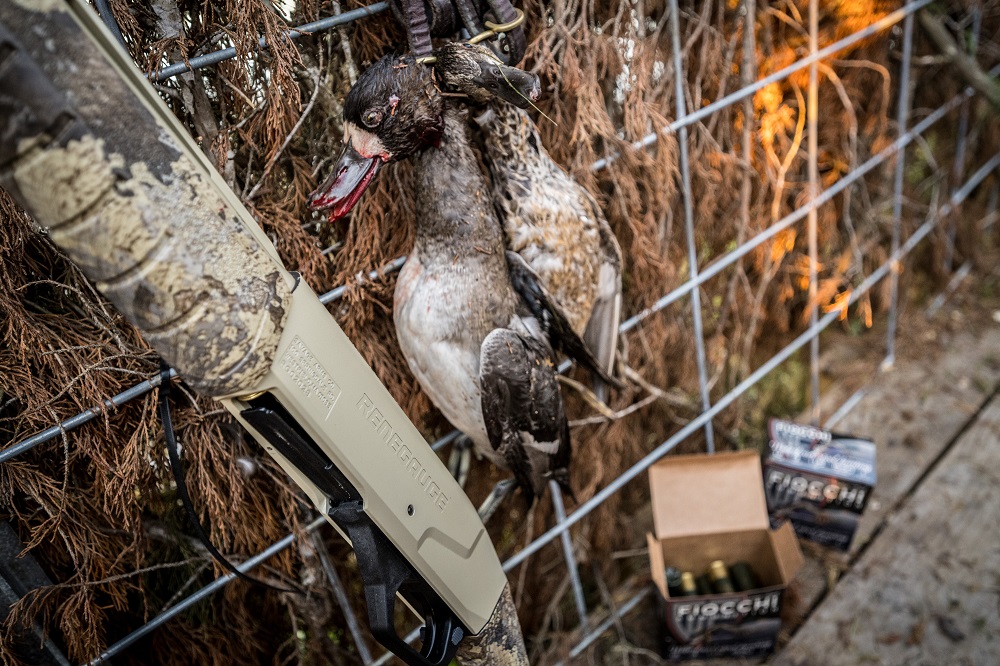 I'll get to the gun in a minute, but first I want to highlight some of the waterfowl gear from TrueTimber that played a key role on this hunt:
Most of the gear we used featured TrueTimber's Prairie pattern, which is a super versatile pattern that looked great in the flooded rice fields we were hunting in, but has also caught the eyes of several buddies of mine who hunt whitetails in the Midwest. More on the Prairie pattern below.
Here's one of the jackets we were able to test out, the Longtail Waterfowl Parka.
Longtail Watefowl Parka – Prairie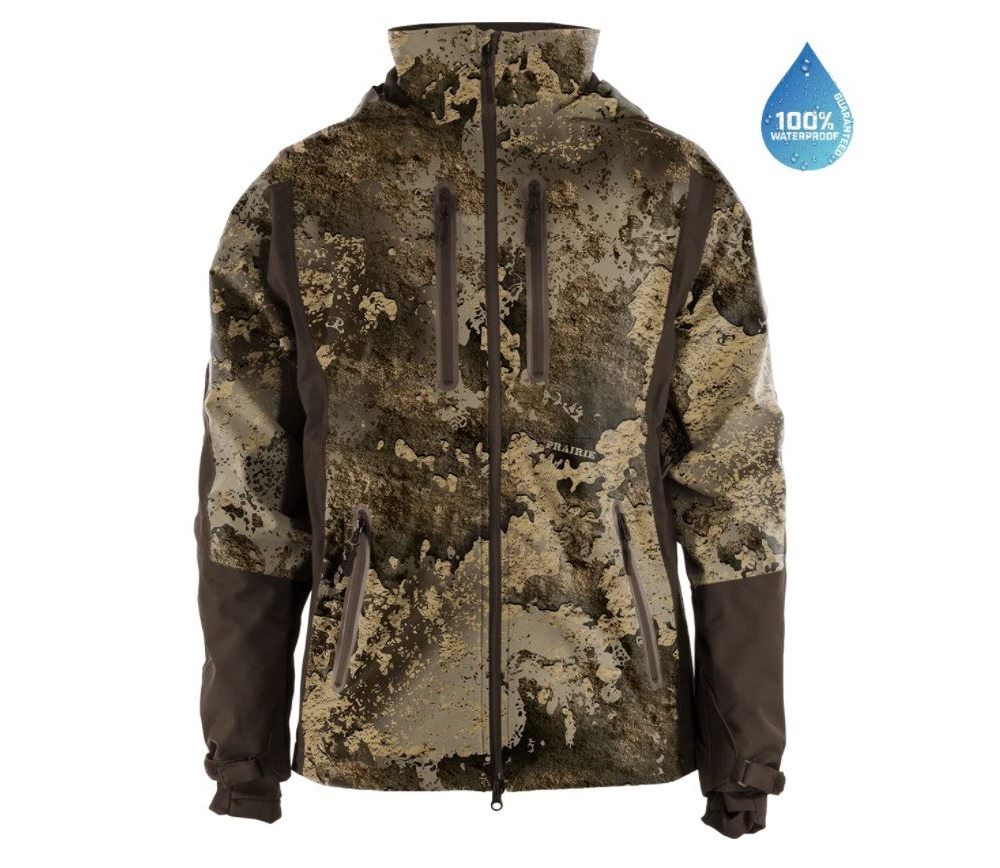 The Longtail Parka was our waterproof jacket that we incidentally did not need, however given the way it warmed up so fast in the morning, I eventually opted for this jacket over the WaderTech – see below.
Longtail Waterfowl Pant – Prairie
These Longtail Waterfowl pants are not your grandfather's sweat pants. They're super comfortable, and were great for wearing underneath my waders. I don't like to wear a lot of layers underneath my waders if I can at all avoid it, and these were the perfect solution for adding on top of a thin baselayer pant, without becoming too hot.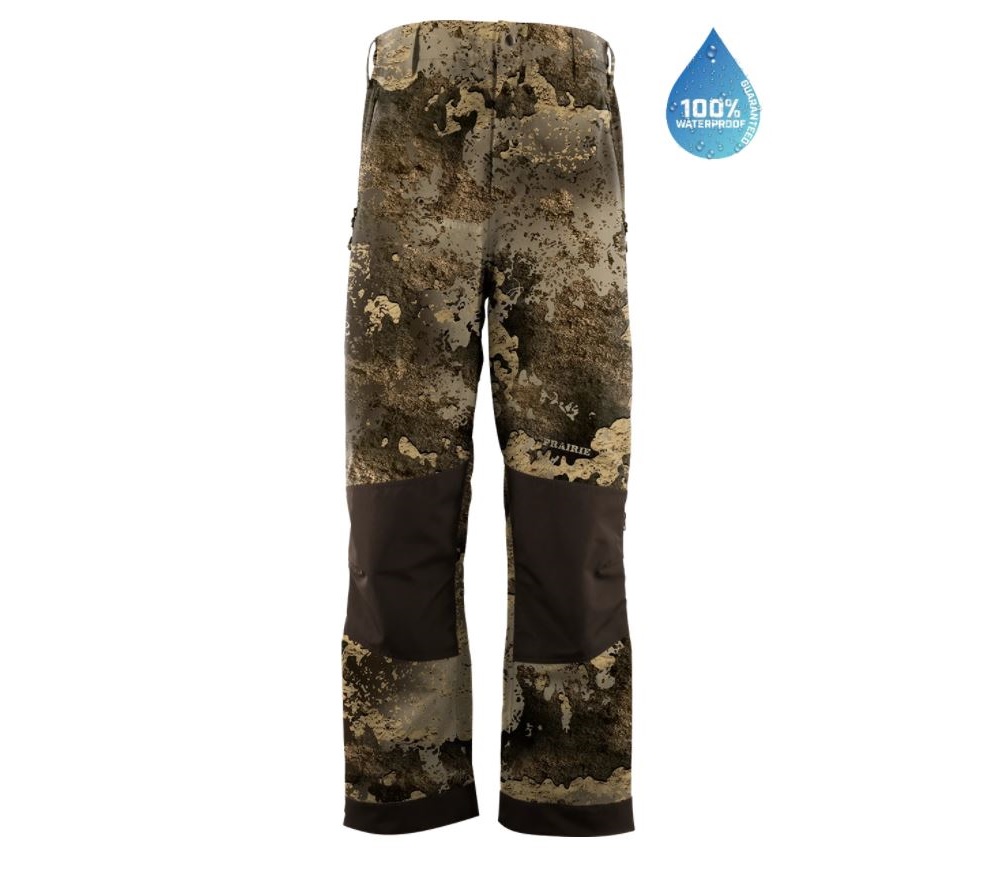 WaderTech Zip Front Parka – Prairie
The WaderTech Parka was actually my favorite of the two jackets. I only wish the weather would have called for it more – for more than just one reason! The WaderTech Parka feels like wearing a hoodie that's noticeably reinforced with a weatherproof shell and an ultra warm bonded sherpa interior lining. This jacket is made for those nasty weather conditions that we waterfowlers know and love!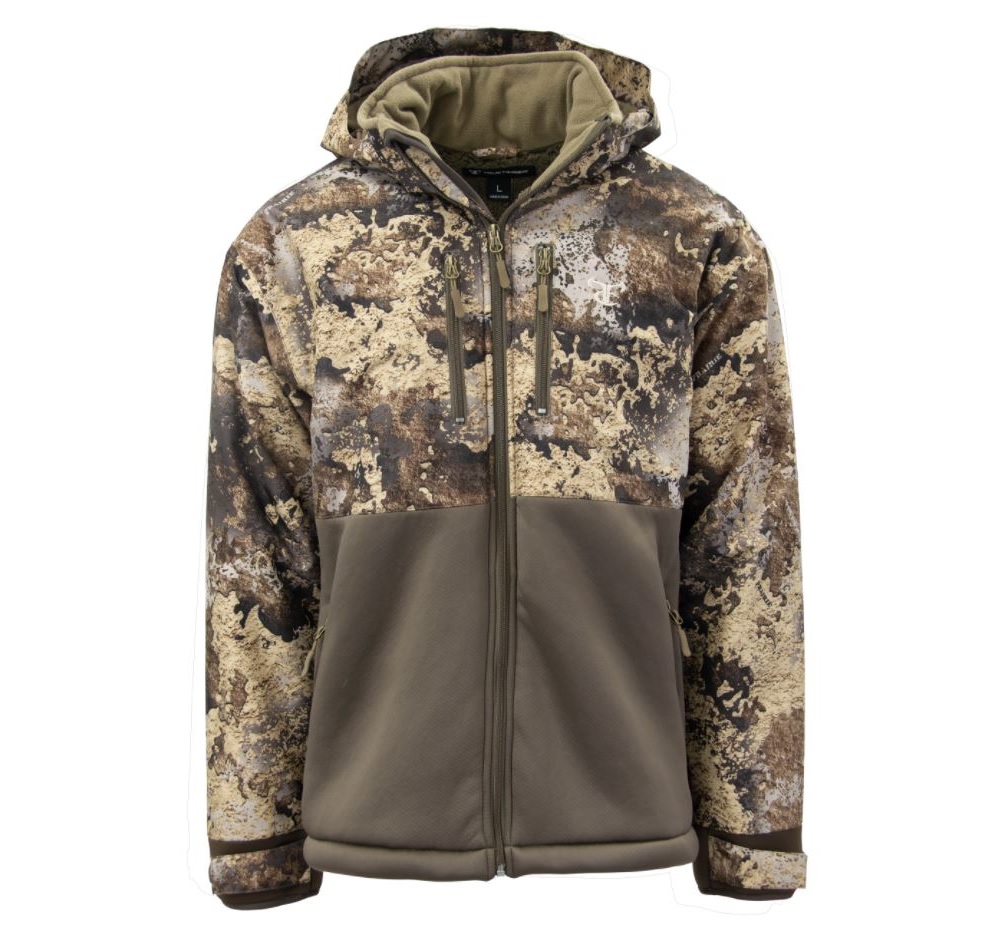 Pulse Performance 1/4 Zip – Strata
The TrueTimber Mid weight 1/4 Zip is a must have for all hunters. Obviously, this is the piece of gear that did not feature TrueTimber's Prairie pattern. This is TrueTimber's Strata pattern which, being a whitetail hunter from the Midwest, drew my attention immediately. The darker tones in this pattern are very pleasing to my eye as a treestand hunter, and the pattern itself was very intriguing to me. You might see me wearing more of this pattern next fall. Stay tuned!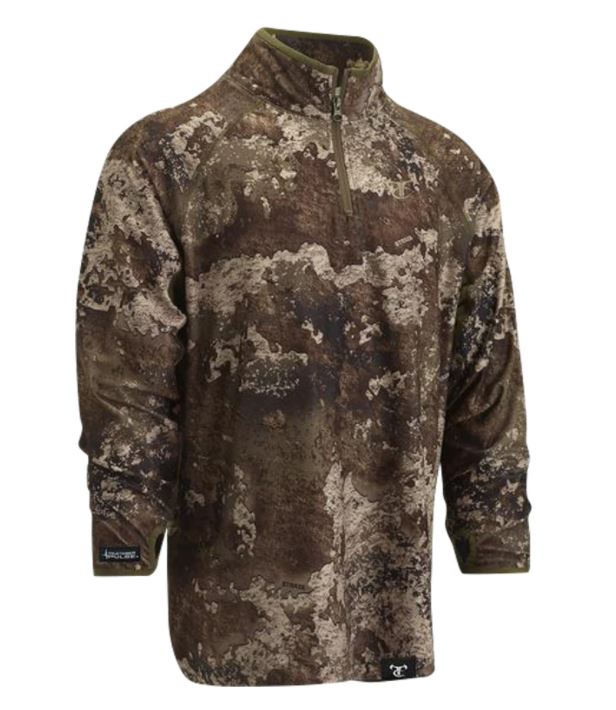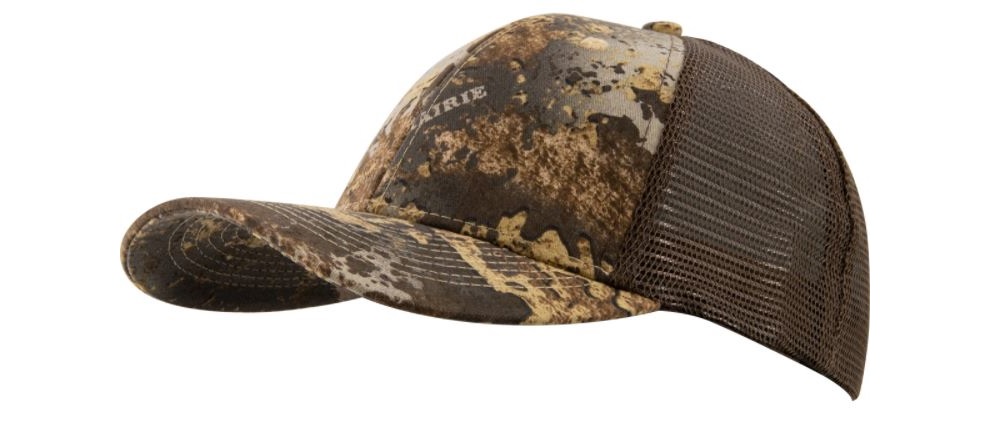 SilverTec Light Weight Crew – Viper Western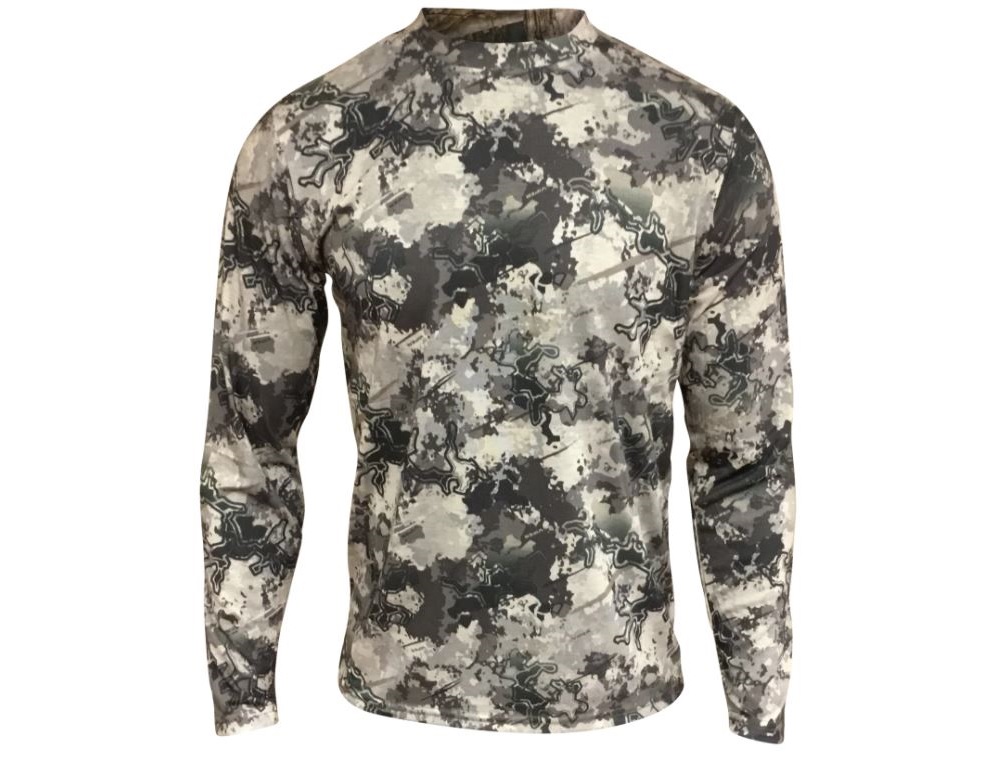 Both baselayer pieces were great to have for those chilly mornings down in Texas. I wasn't too sure what kind of layering system I would need for duck hunting in the Lone Star state, but I didn't need a super heavyweight baselayer at all. These kept me warm during the early morning hours, but didn't get too hot when the sun got high in the sky.
SilverTec Heavy Weight Pant – Viper Western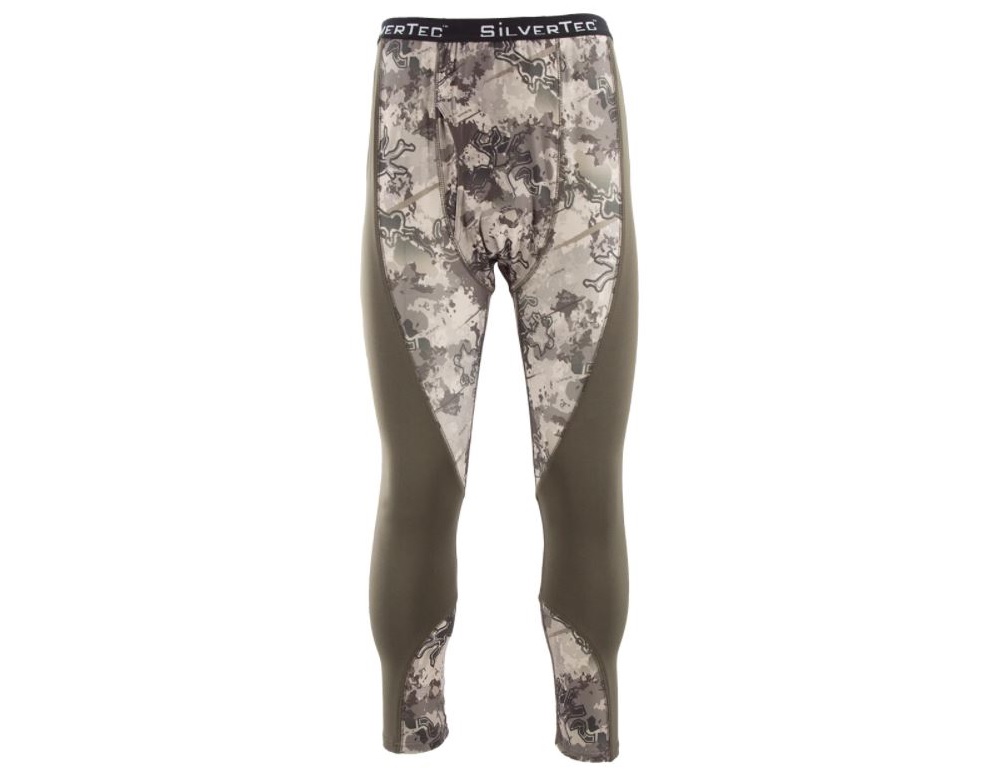 Cabela's Waterproof Breathable Hunting Waders (in TrueTimber DRT)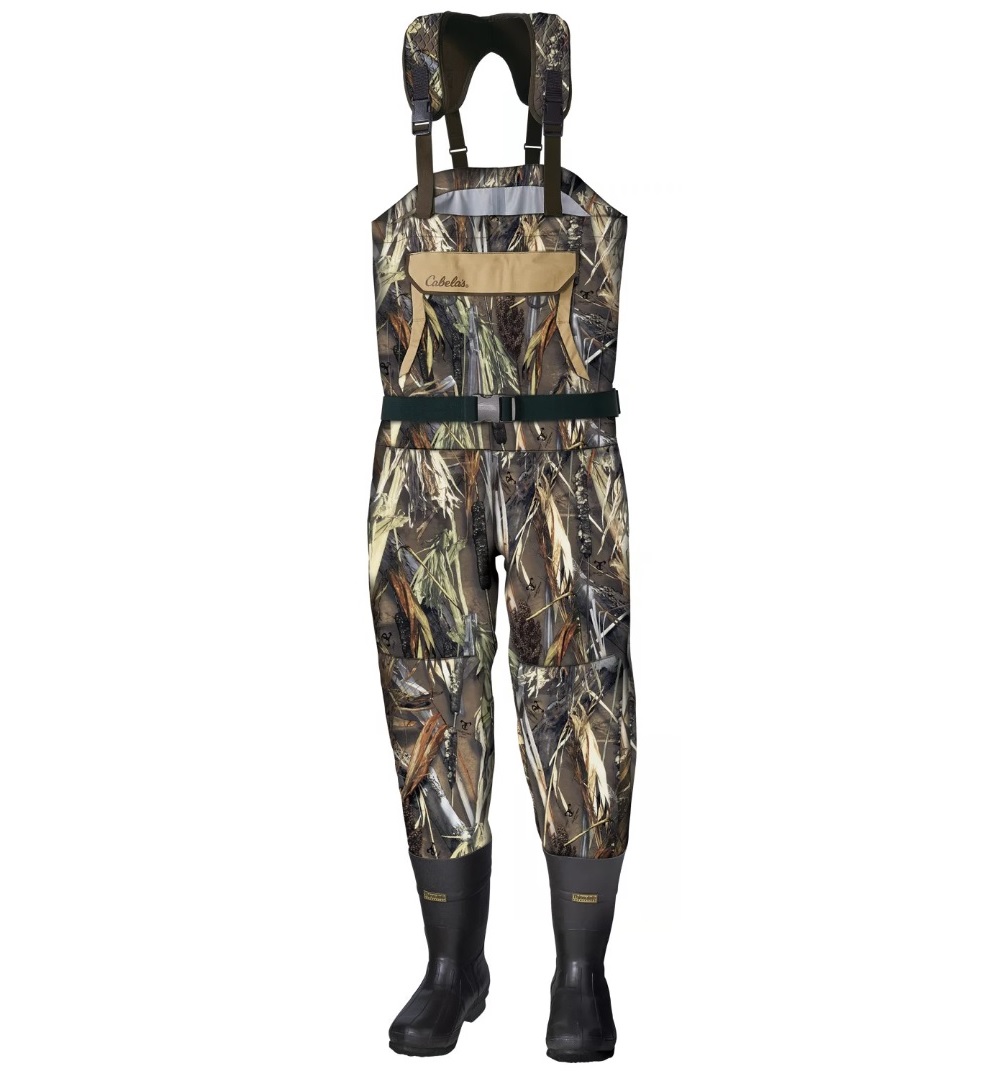 Durable and breathable hunting waders for outdoorsmen
Breathable, 3-layer uppers – greath comfort and mobility
Waterproof, breathable 4MOST DRY-PLUS technology
1,200-gram 3M Thinsulate Insulation in boots keep feet toasty
Reinforced knees – neoprene padding covered by abrasion-resistant 900-denier nylon
Fleece-lined pass-through pocket with handwarmer storage
Neoprene-padded shoulder harness for comfort
Wader safety belt included
Alright, let's talk guns.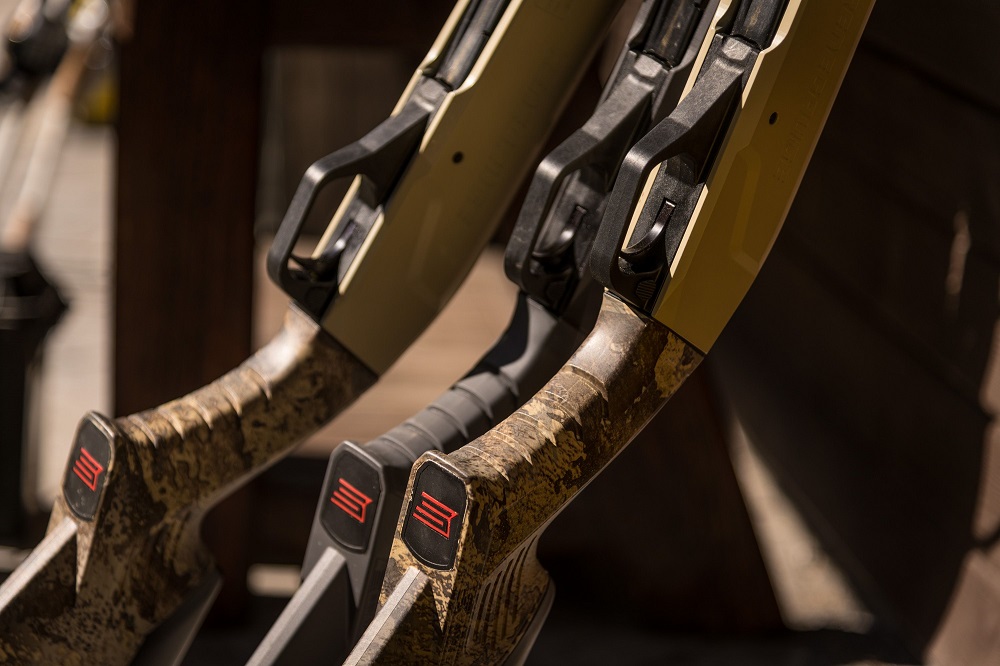 As I've hinted to a couple times already, the weather during the week we flew into Texas was awesome for sitting in a duck blind – bluebird skies, hardly a lick of wind – however not necessarily ideal for getting birds to dump into our decoys. Although the birds were reluctant to cooperate at times, there was still more than enough action flying overhead to keep this Midwest waterfowler plenty entertained, and to put the Savage Renegauge through the ringer.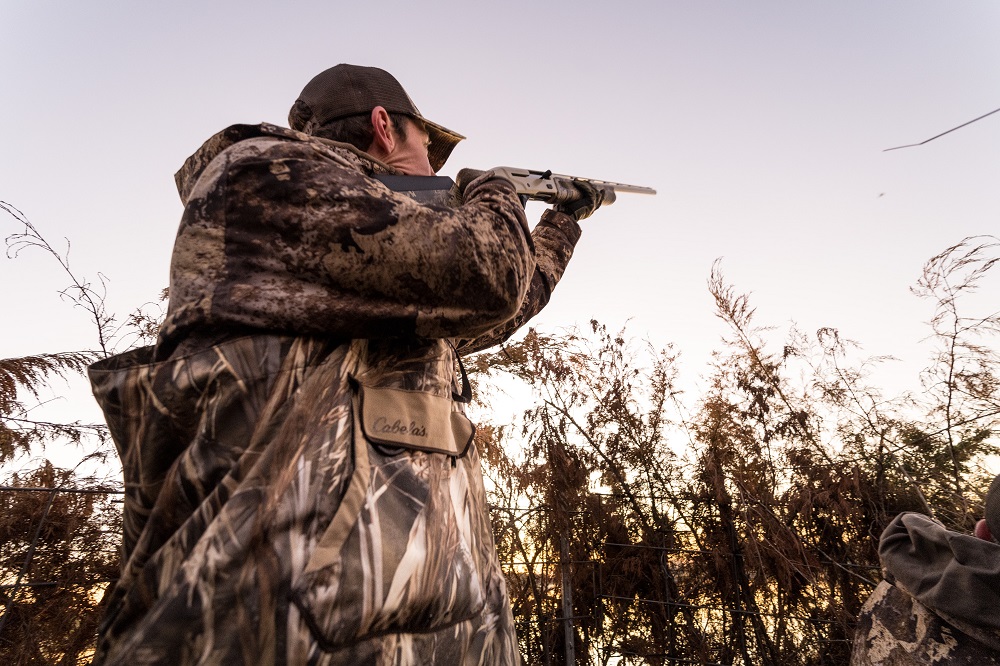 Here is probably a good time to mention how out of the ten hunters – including myself – on this trip, not one person (to my knowledge) experienced any kind of malfunction with their gun in the field during either of our hunts. Hats off to you, Savage!
This wasn't my first go-around using Savage's patented D.R.I.V (Dual Regulating Inline Valve) gas system featured in the Renegauge, but I was still astonished by how well the gun handled when we got to do a little practice shooting, smashing clays on the pasture behind the lodge one evening. We tried a couple different loads of Fiocchi Ammunition, one considerably light the other slightly heavier, and the Renegauge proved true to it's reputation with consistent ejection and barely noticeable difference in the recoil.
TrueTimber Prairie Camo Pattern
Now, let's talk about the brand-new look Renegauge is available in and why Savage opted to go with the TrueTimber Prairie camo pattern.
Like many other TrueTimber patterns, Prairie can perform and blend in with multiple surroundings and backgrounds to give hunters a pattern that is not restricted to one or two environments. This pattern can easily make the transition from open flatlands to the turkey woods to open desert terrain and from the tree stand to the duck blind without missing a beat.
"Over the past year, RENEGAUGE has proven to be a versatile platform," said Beth Shimanski, Director of Marketing at Savage Arms. "And TrueTimber's Prairie is a versatile camouflage pattern that's ideal for the arid landscapes of the west and Midwest, and the barrel and receiver of this new RENEGAUGE are coated in a light-tan Cerakote® that protects as well as it blends in."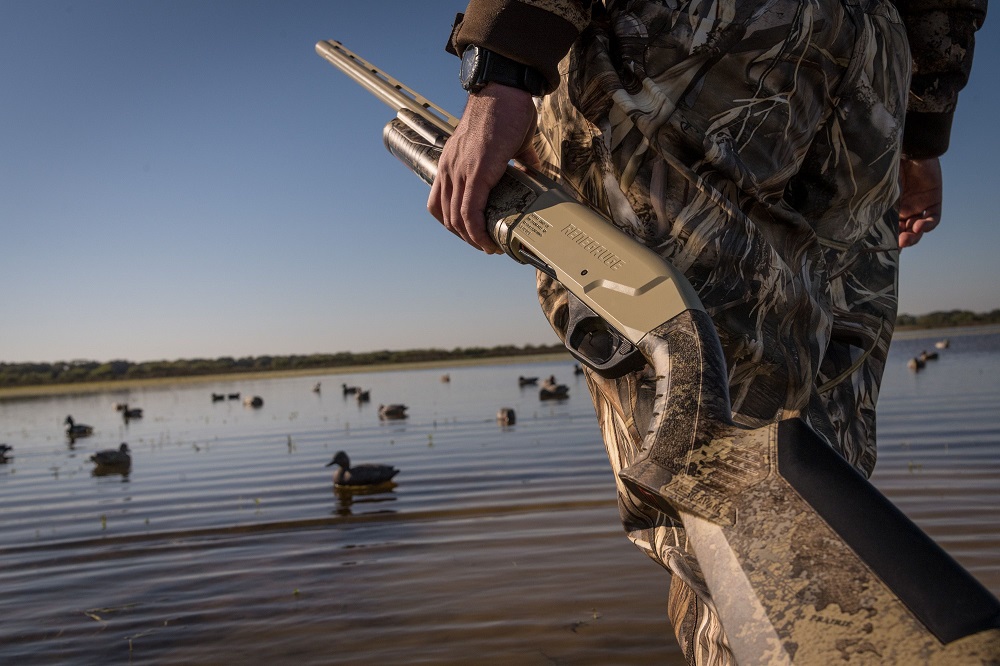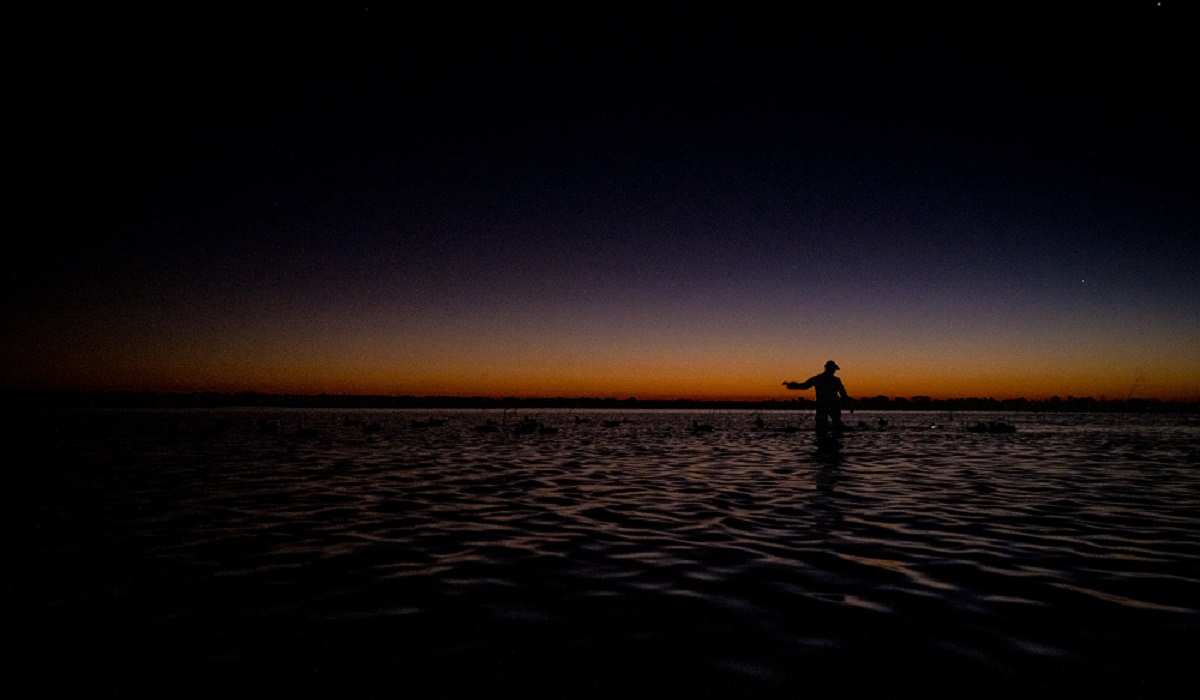 The hunt was guided by Steve Biggers' staff at Rocky Creek Retrievers Team Waterfowl in Brenham, Texas. If you're not familiar, I suggest you look them up and seriously consider teaming up with a buddy to go on a guided hunt. It's an experience you absolutely won't regret, and has been highly acclaimed as some of the best teal hunting in the country by several renowned waterfowl experts in the outdoor industry.
"I have hunted Teal all over the world and Steve Biggers, owner of RCR TW, has by far the top Teal hunting in the United States." – Mike Morgan, MojoTV & member of the Sportsman Hall of Fame
Each morning we divided into two separate groups to go out hunting in, so I wanted to give a special thanks to my group's guide, Marcus LaGrange, in particular.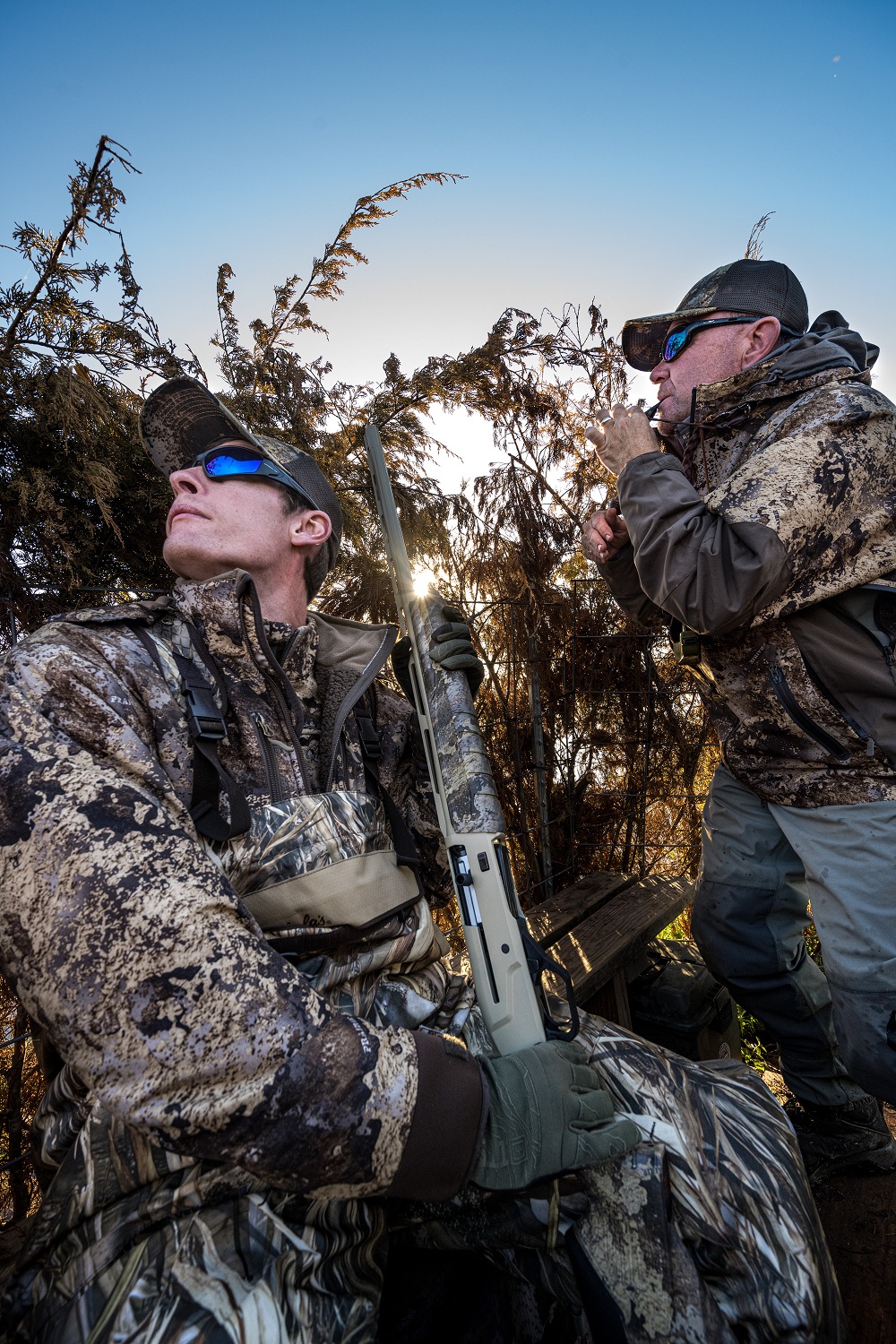 Like I said earlier, the birds didn't cooperate much for us, but Marcus was still able to pull several ducks into our decoys each morning. We even had a group of snow geese fly over our A-frame blind at one point. So cool!
His dog, Mandy, was also super impressive, and obviously stole the spotlight on more than one occasion. The two make an outstanding team together!

The highlight of the trip – for me at least! – was when an awesome Redhead drake bombed down into our decoys, giving me a very brief window to take a shot. Without hesitation I grabbed my Renegauge, which was laying on the brush covered roof of the sunken pit blind we were hunting from, shouldered it and fired.
It happened so fast, and out of nowhere, I almost didn't even realize or believe what just happened.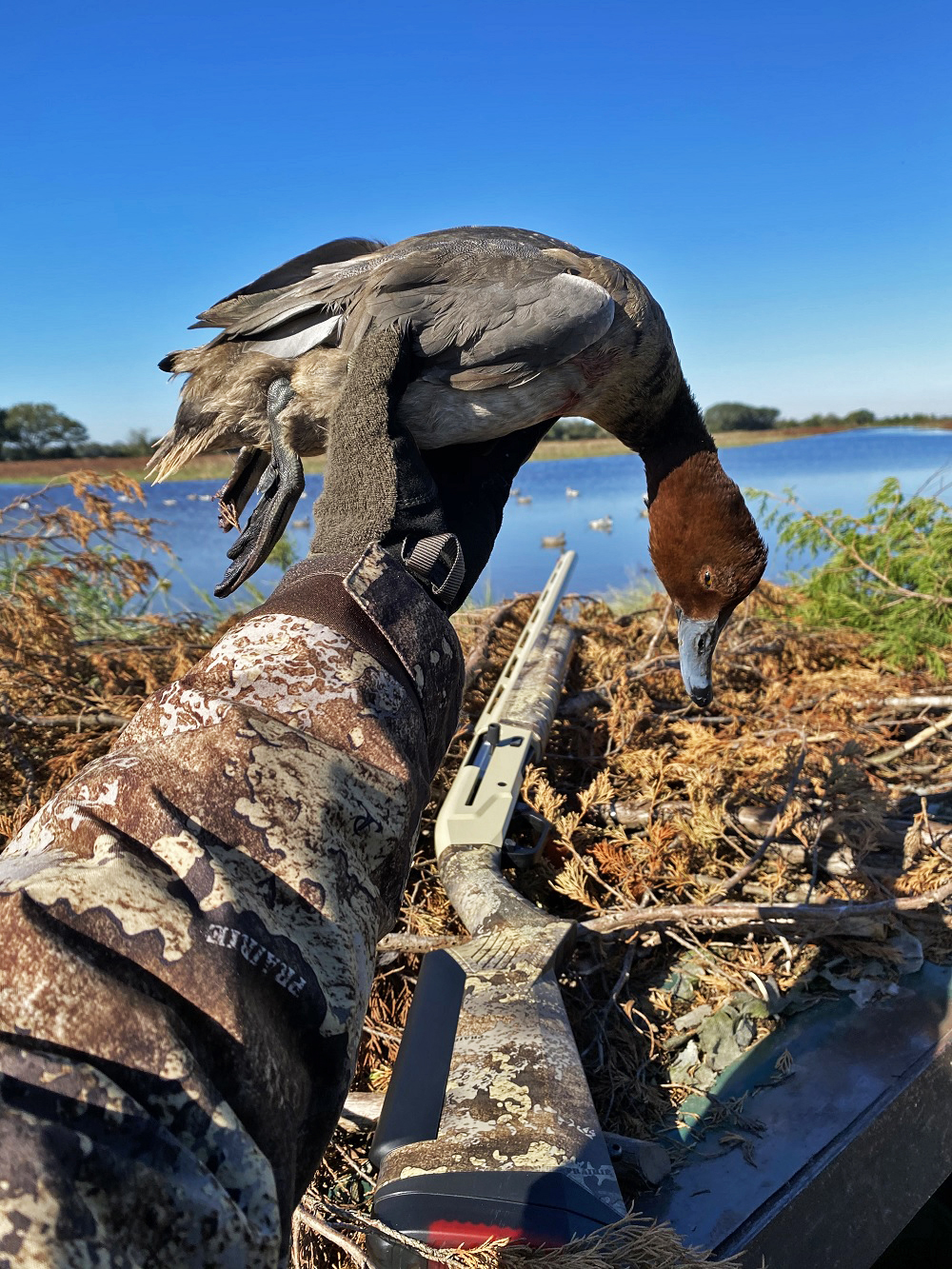 Definitely makes up for the slow deer movement this year!
Another very special thanks goes to Ross and Peggy Glaze, who own and operate the Double G Lodge where we stayed. Ross and Peggy were both very gracious hosts, whose southern hospitality made everybody feel right at home from the very moment we arrived to the lodge. Mrs. Peggy's cooking was off the charts good, the strawberry cake and Bluebell ice cream was phenomenal, plus we were treated with the best rib-eye steak I've ever tasted. Hands. Down.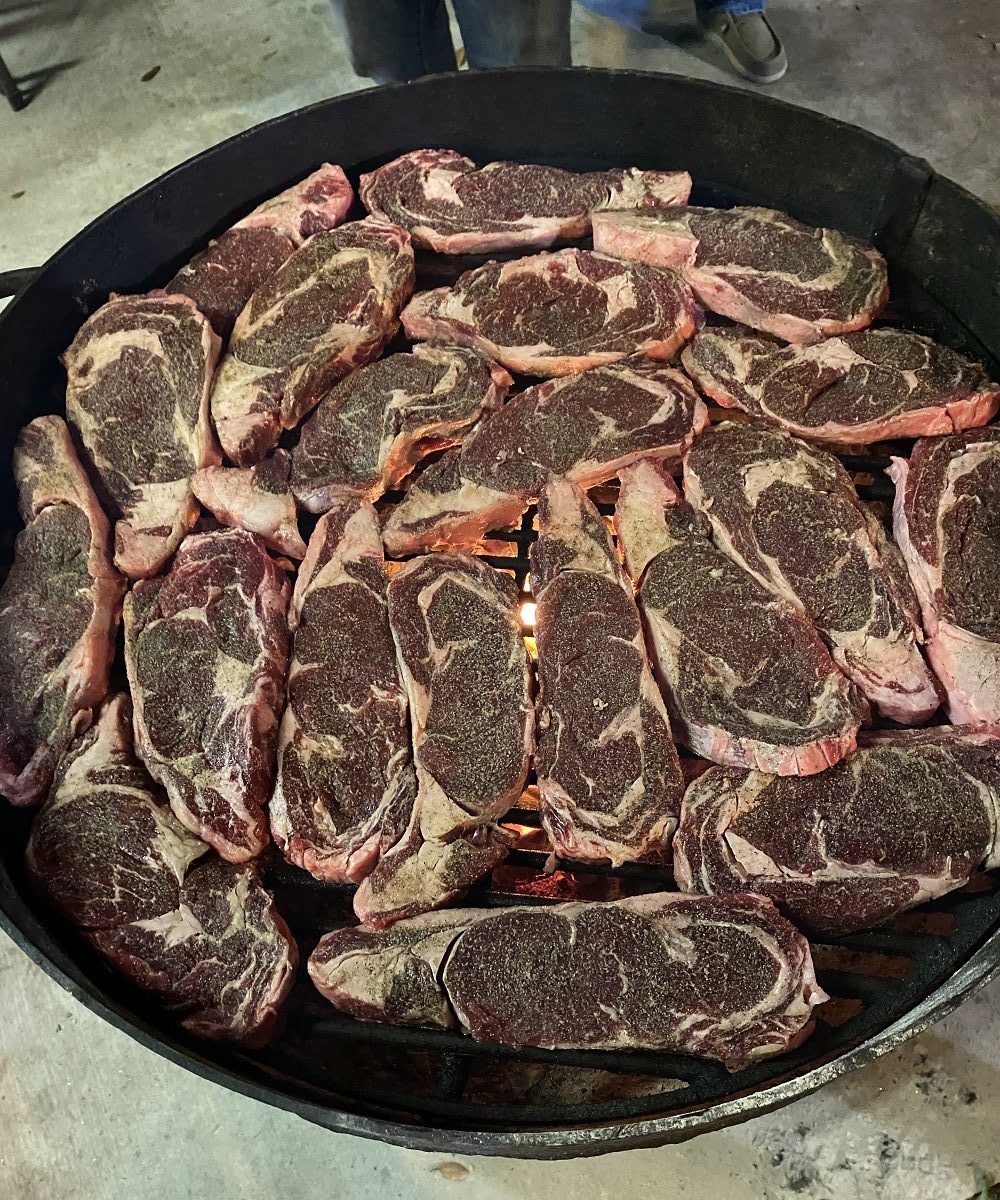 All in all, I just cannot say enough about this amazing opportunity. I'm not sure when I will return to Texas again for another adventure, but this trip definitely left an imprint in my memories for time to come, and thoroughly ignited my passion for waterfowl hunting!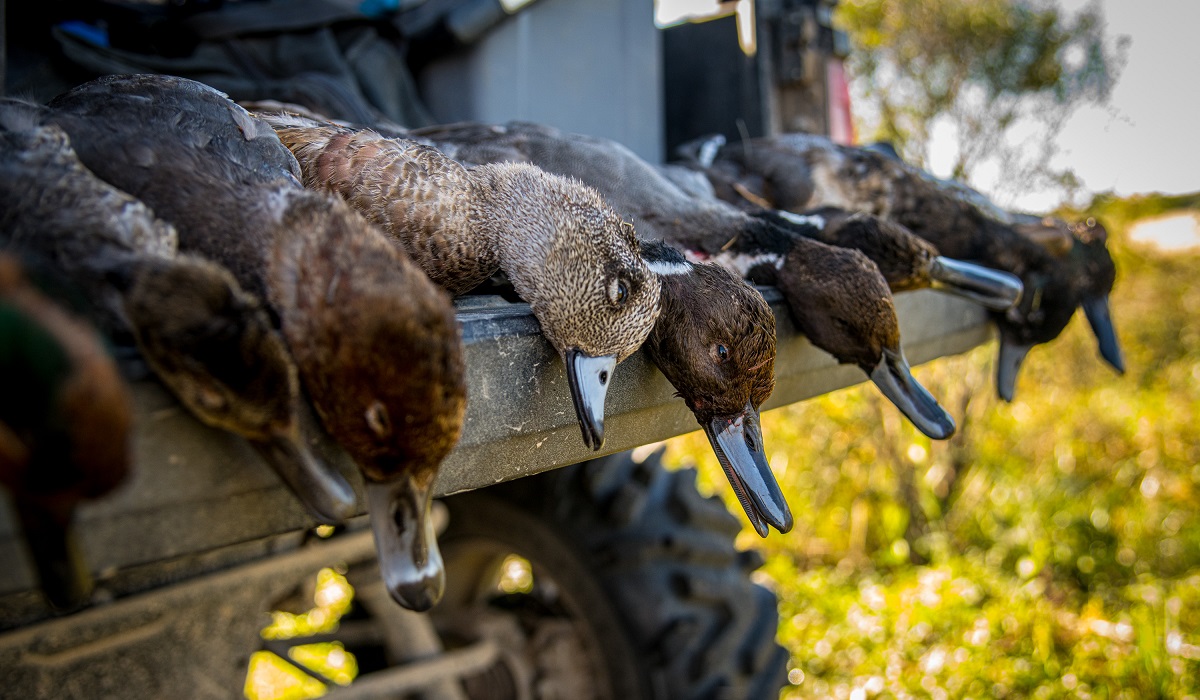 For more information on the Savage Renegauge, head over to Savage Arms' website right here.
To learn more about the entire TrueTimber product line and see all available patterns, visit TrueTimber.com. Details about future product launches can be found on TrueTimber's Facebook, Instagram and Twitter pages.