Mathews is long renowned for leaving absolutely no stones unturned in their mission to design the world's best bows on the market. The company's new flagship hunting bow, the Mathews V3, features plenty of exciting new upgrades to back it up!
Launching their popular TRX series earlier this fall, Mathews has stood out among the first to release their lineup of bows for 2021, especially with the introduction of the new TRX 34. The TRX 34 is what the company calls a 'crossover bow' that suits both hunters and target archers. Adding to the list of new players in their lineup for 2021, Mathews just announced the launch of a redesigned platform including two brand new bows; the V3 27 and V3 31.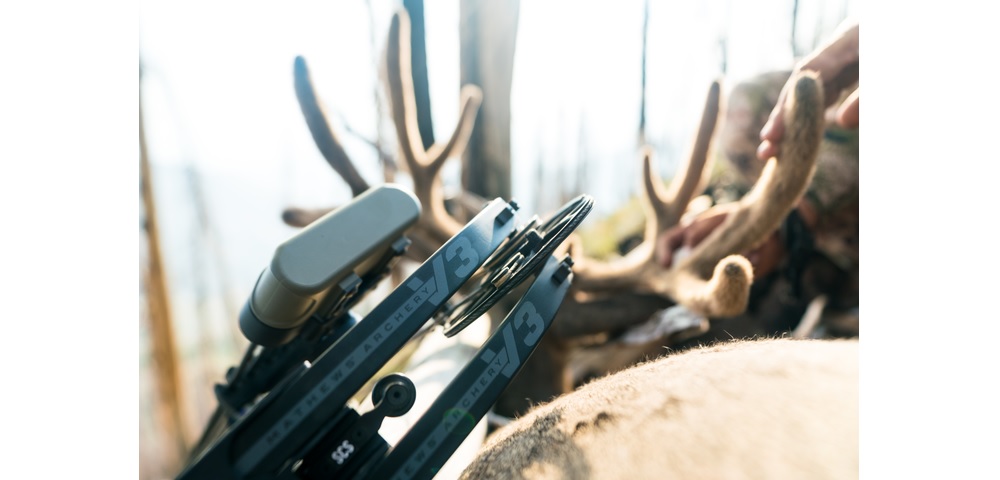 At first glance, the V3 may appear to have a similar appearance as the bow Mathews previously launched in 2020 that took the archery world by storm – the VXR. The V3 builds upon a similar – and very successful – platform, but rest assured the engineers at Mathews have brought some of the latest archery innovations to the table to make this rig stand out from the pack.
I'm super excited for this bow, because it was built unlike any Mathews previously offered to hunters. In fact, the V3 sports the longest riser to axle-to-axle ratio Mathews has ever built. Taking a strategic approach to the riser design led to a platform with an ultra-compact frame and unmatched stability. All of this, plus a lighter overall physical weight. Which is one of those specific details I've been looking for from Mathews!
Following in the footsteps of the VXR, Mathews brings the V3 to the market with two axle-to-axle lengths.
The V3 comes in a 27″ model that is desirable for those who hunt from the confined spaces of treestands or ground blinds, and a 31″ model with a slightly longer riser to accommodate longer draw lengths. Both the 27″ and 31″ model have a 6-inch brace height and draw weight options ranging from 60, 65, 70, and 75 pounds.
The V3 27 boasts an IBO rating of up to 336 FPS and draw lengths ranging from 25 – 29.5 inches, while the V3 31 clocks in at 343 FPS with draw length options from 26 – 30.5 inches.
Mathews is also stoked about a new partnership with First Lite, and has added their brand new Specter camo pattern to an already impressive list of solid and camo options.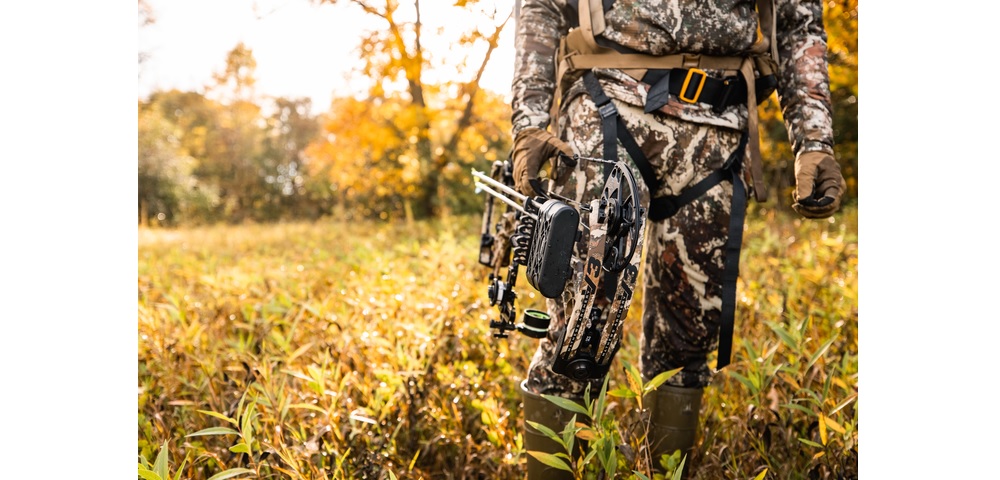 Other options include: Under Armor All Season, Sitka Elevated, Sitka Sub Alpine, Real Tree Edge, Green Ambush, Black, and Stone.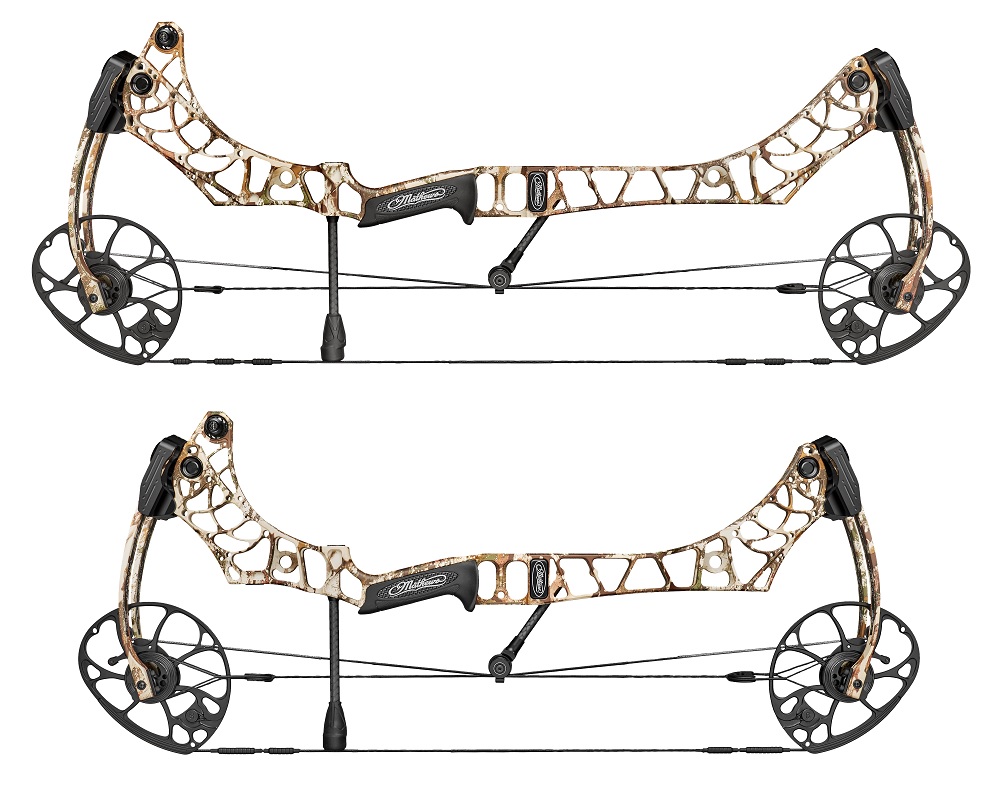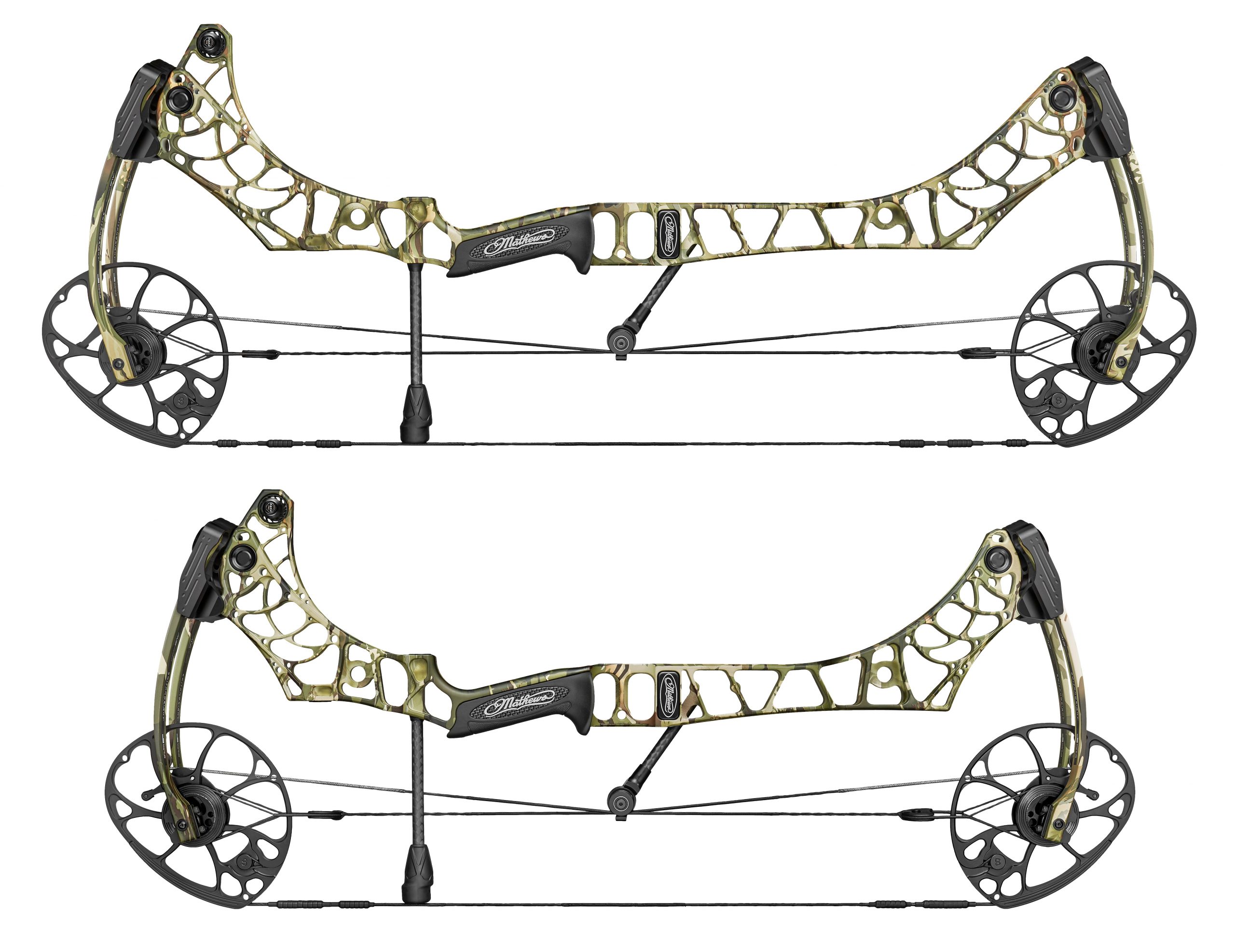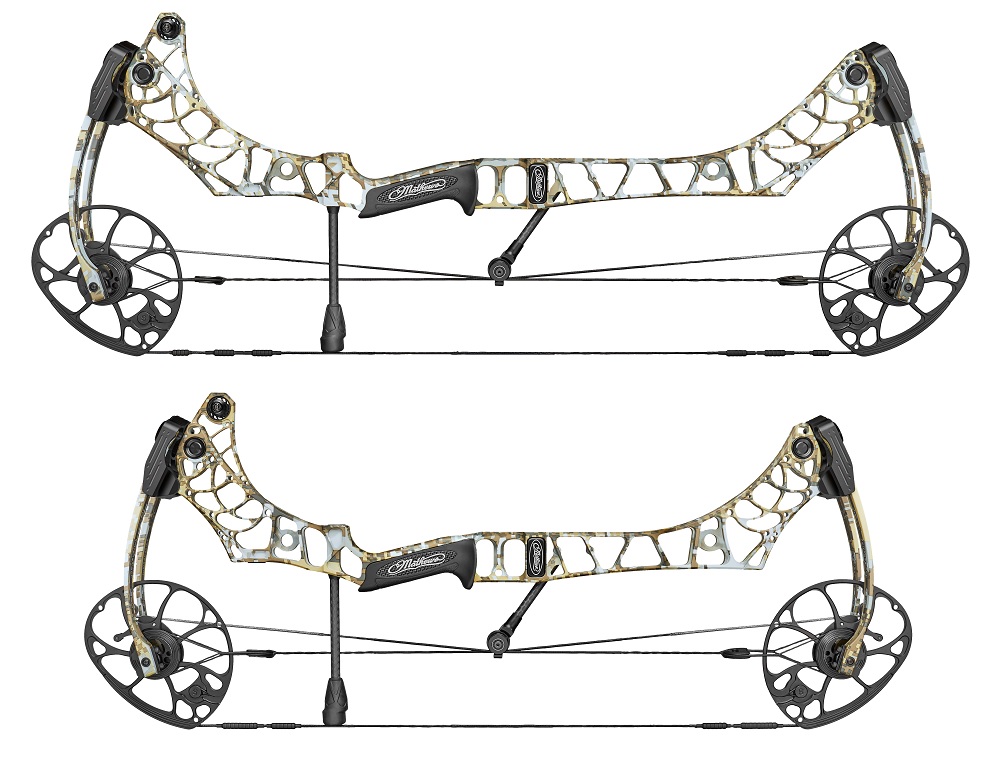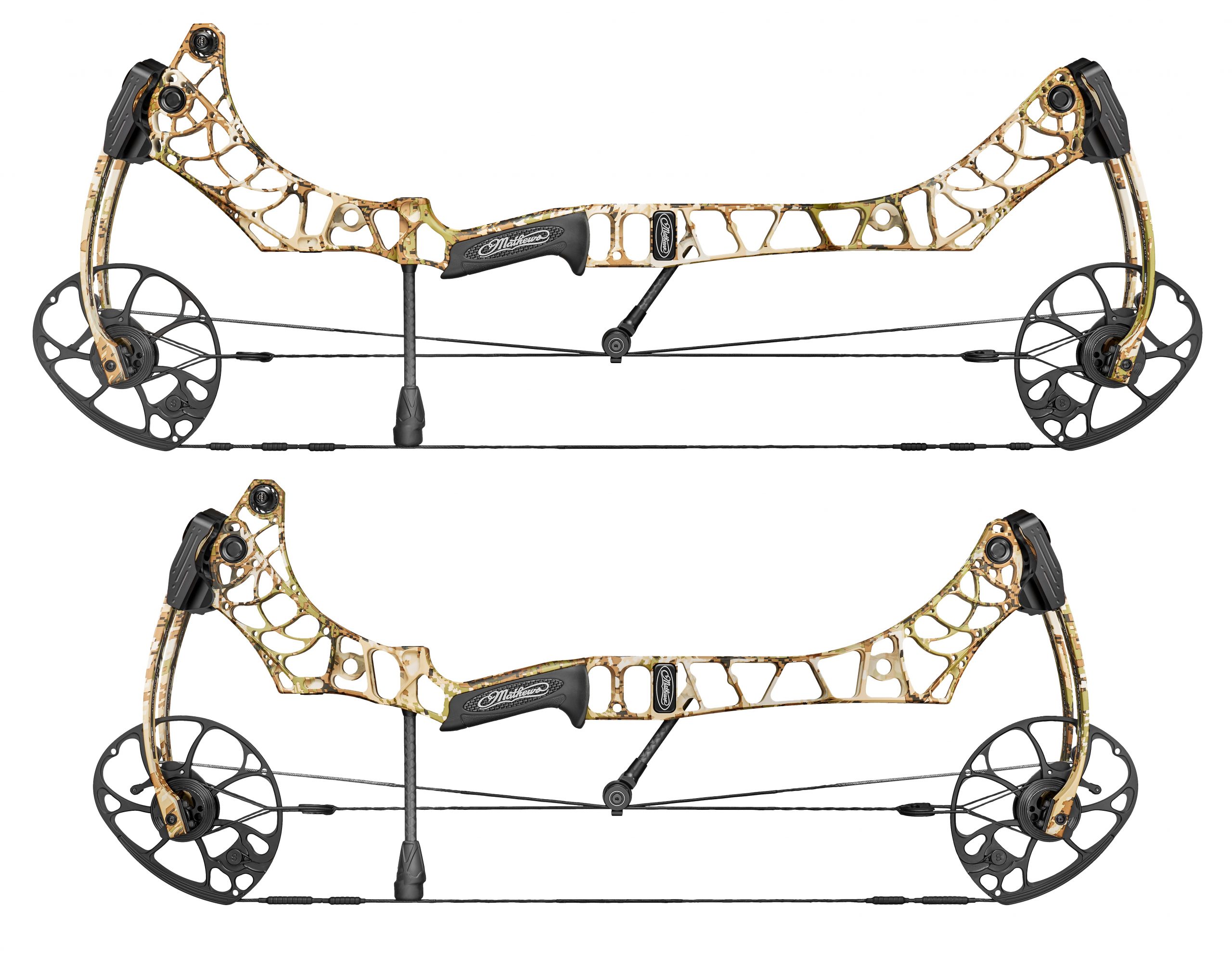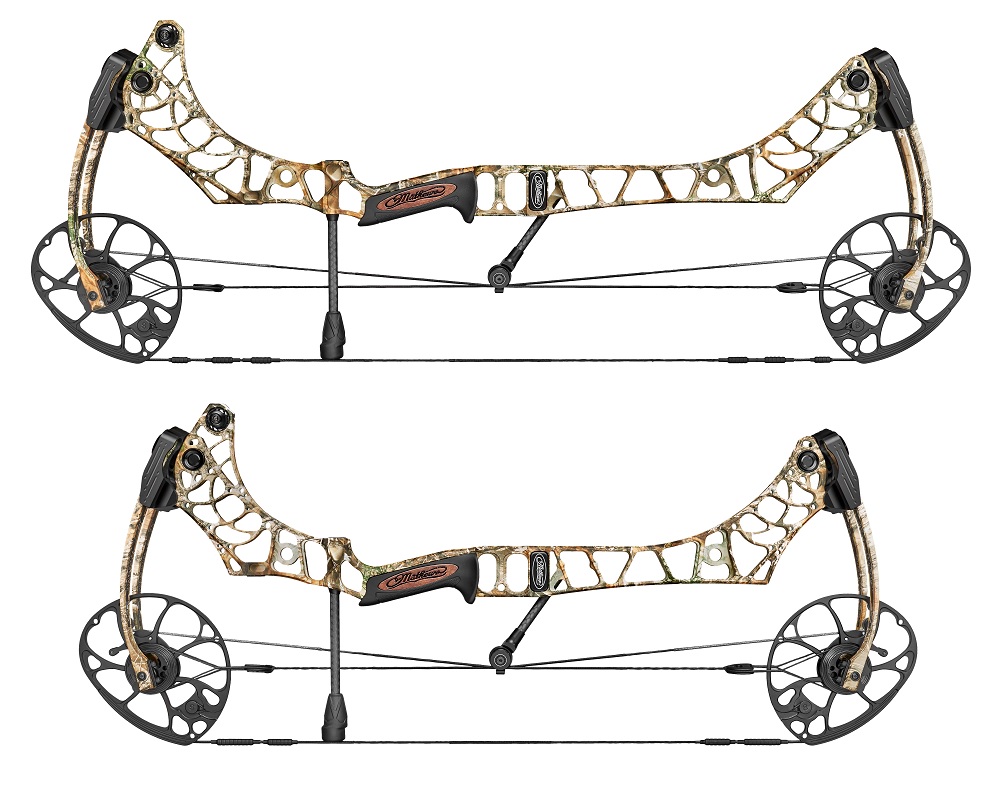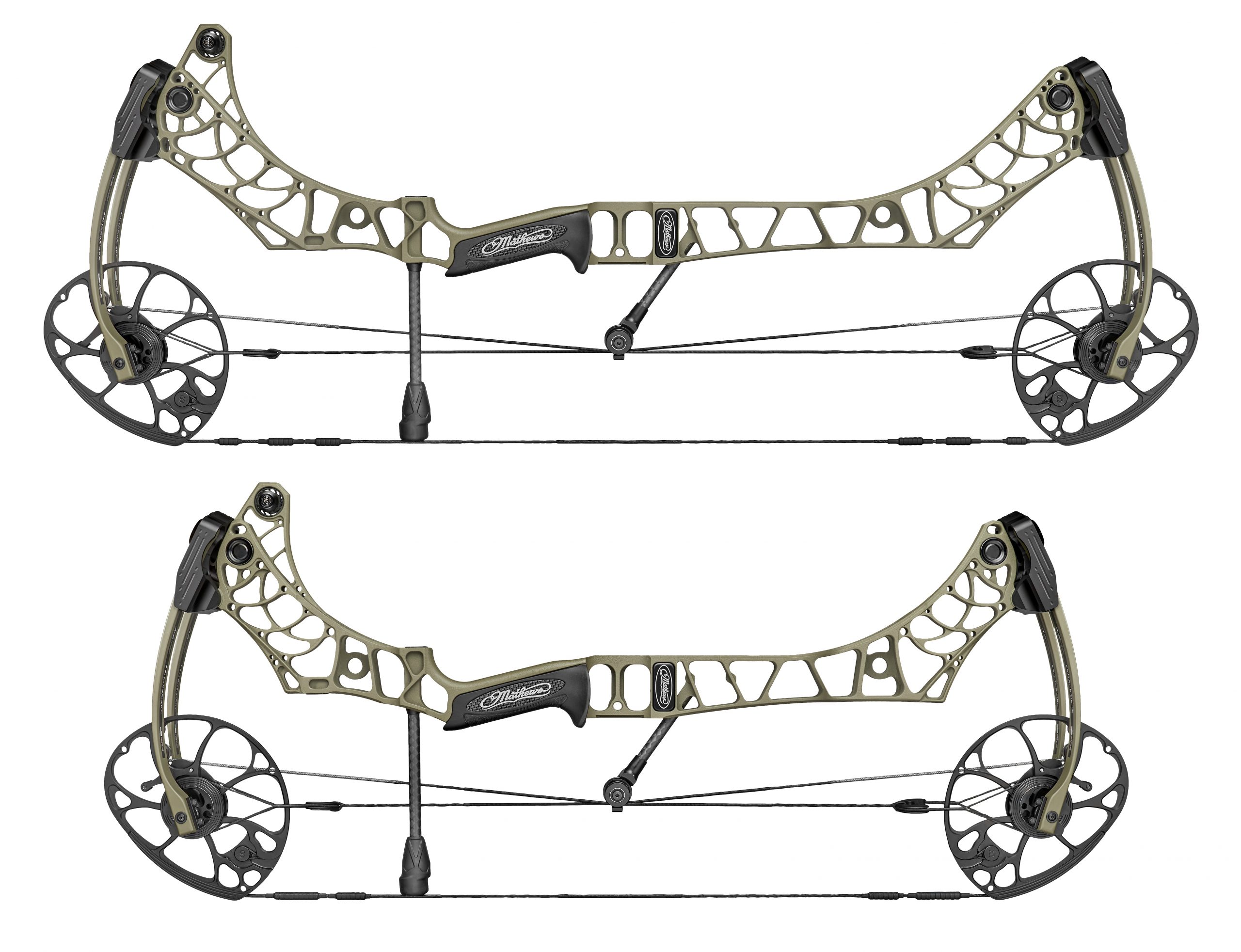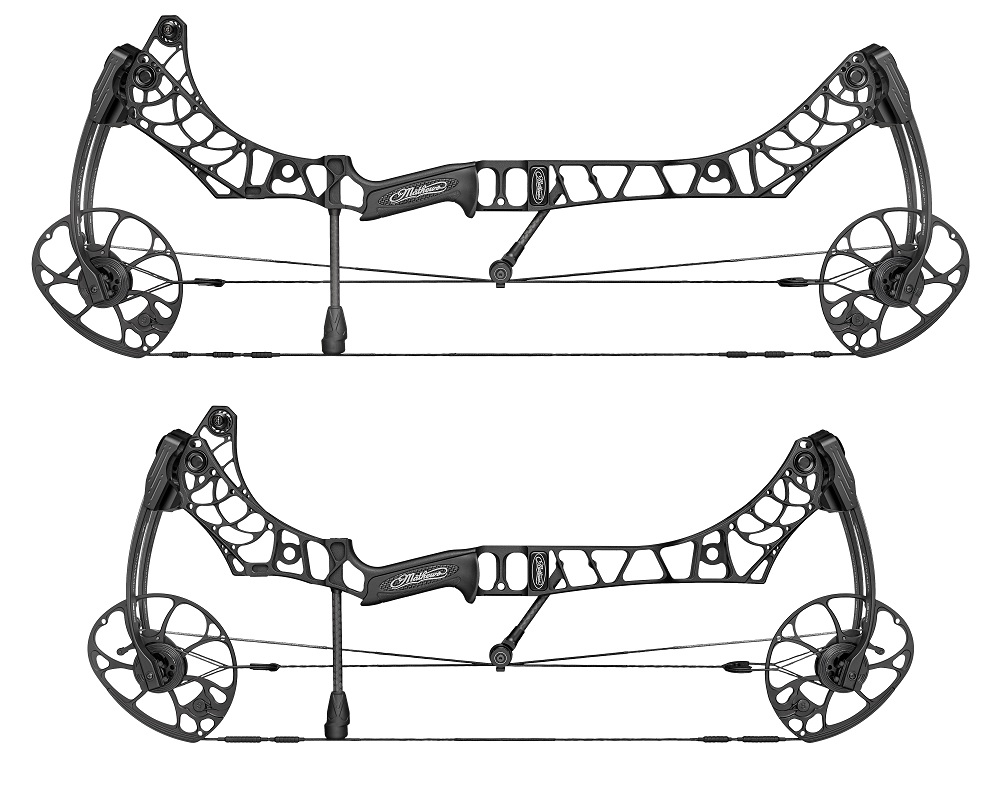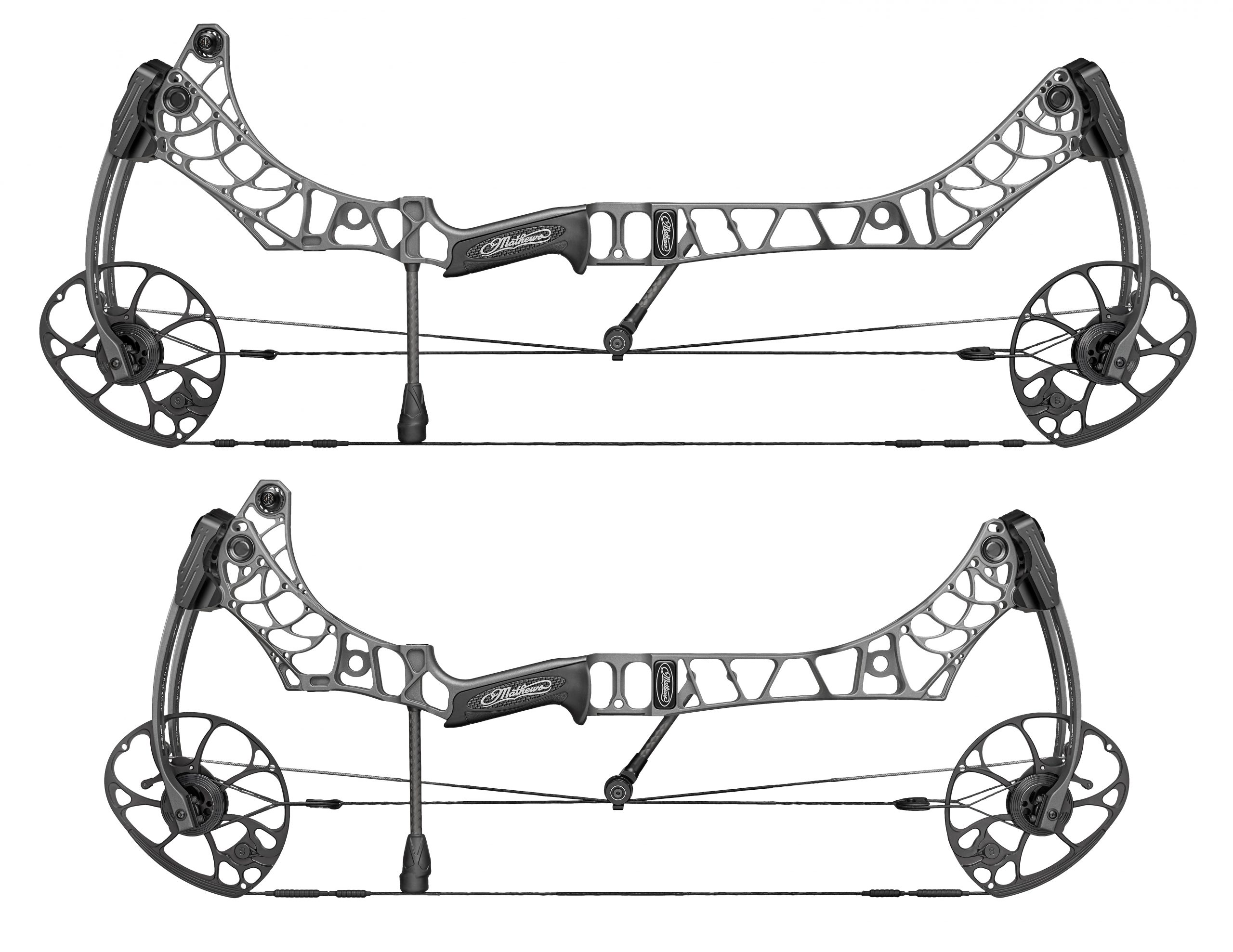 Alright now that you're done drooling over those bows, let's talk about the new technology behind the 2021 V3 design, and how it separates itself from the other bows out there.
The main highlights for the 2021 V3 are the new Centerguard™ cable containment system, all-new deflected limbs with a redesigned limb cup, and Mathews' Nano 740 dampening technology – which aids in noise and vibration reduction, and also provides added balance at full draw.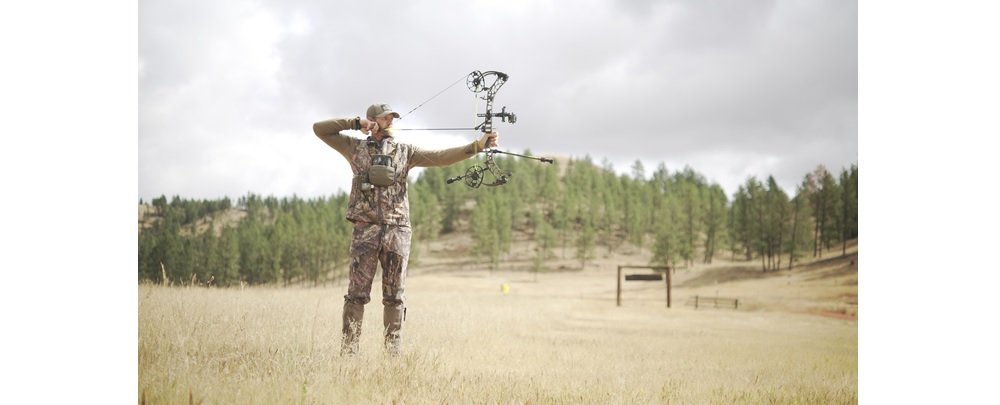 "The geometry of our V3 platform opened up a new threshold of capabilities allowing us to increase the overall riser length while keeping an ultra-compact frame with unmatched stability," Brad Treu, VP of Sales and Marketing stated in the news release. "Paired with our new harmonic damper for ultimate stealth and Centerguard technology for perfect timing, the V3 27 & 31 give hard-core bowhunters more function than ever before. It's our most advanced hunting platform to date."
The V3 features Mathews' new Centerguard™ cable containment system, which places the cables in the true center of the bow. This results in optimal cam timing to maximize tunability, while also adding additional vane clearance.
The all-new deflected limbs and past-parallel geometry, paired with a redesigned limb cup, cuts weight while increasing performance and efficiency.








The new riser platform and limb geometry also increased cam efficiencies and enhanced the effects of 3D Damping® for less noise and vibration than ever before. The V3 deploys the all-new Nano 740™, which is calibrated and tuned to the specific harmonics of each model. This new extended position also provides added balance at full draw.
On top of those exciting new elements, the V3 also features its popular SwitchWeight™ technology that was made popular several years ago with the Halon bow. SwitchWeight™ allows hunters to tweak their bows peak draw length and draw weight in five-pound increments without the need of a bow press and special tools. Available in 60, 65, 70 and 75-pound peak weights, each set of mods are programmed for an incredibly smooth draw and maximum efficiency. Mods are available in 80% or 85% let-off for further customization.
I have not had the opportunity to play around with this system much, but I can certainly see why it's become a staple in Mathews' bow designs.
Another cool addition to the V3 that was first introduced on the VXR is Mathews' Silent Connect System.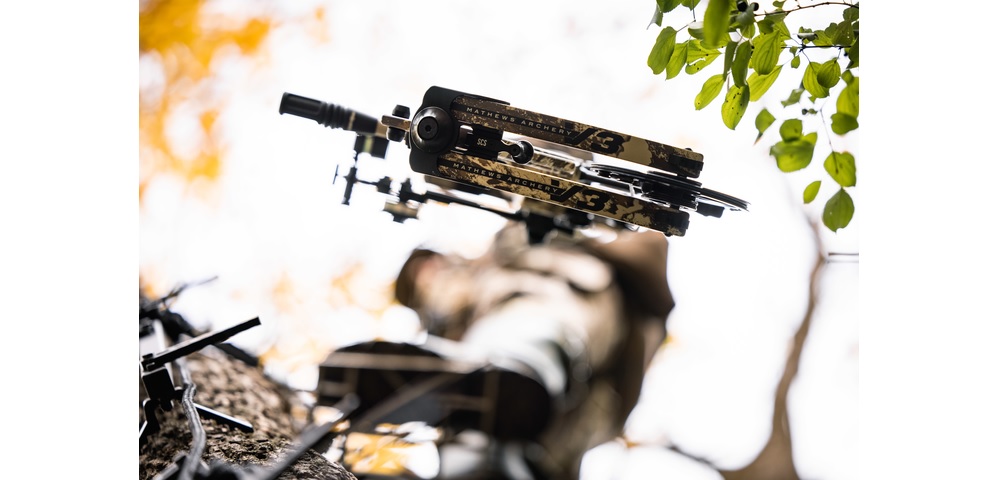 This add-on sits between the bow's limb pockets and makes the addition of the brand's bow rope or bow sling (both sold separately) both easy and quiet. The bow rope is popular among whitetail hunters who climb into treestands, while the bow sling is convenient for carrying your bow hands-free on long walks in and out of your hunting spot.
Conclusion
If there's one thing I tell people when they ask, 'what's the difference between a Mathews bow compared to other bows?' I usually start with stability.
With only a small sample size of testing and shooting other archery tackle on the market, Mathews' bows, in my opinion, are the smoothest shooting bows you can buy. For some, switching over to a Mathews bow takes them by surprise from the very first shot. I remember the first time I shot a Mathews Vertix and was immediately impressed with how it held on target. It was eye opening, to say the least! There wasn't any vibration in my hands after releasing the arrow, and I just couldn't get over how the bow just sat there in my hands after the shot. All other bows seemed obsolete after that..
For more information on Mathews' bows and the new V3, head to Mathewsinc.com.