We all have at least one pair of binoculars sitting around in the truck or tucked in a hunting pack somewhere. Some of us have several, and with good reason. If you own multiple pairs, you theoretically should always have a pair handy when you need them. If you've done any shopping for binos, you know there is a wide range of price points out there, but how do you know what you really need, and if the pair you're looking at are truly worth the money? Don't worry, friends, we're here to help. Here are five of the best binoculars for the money, available right now.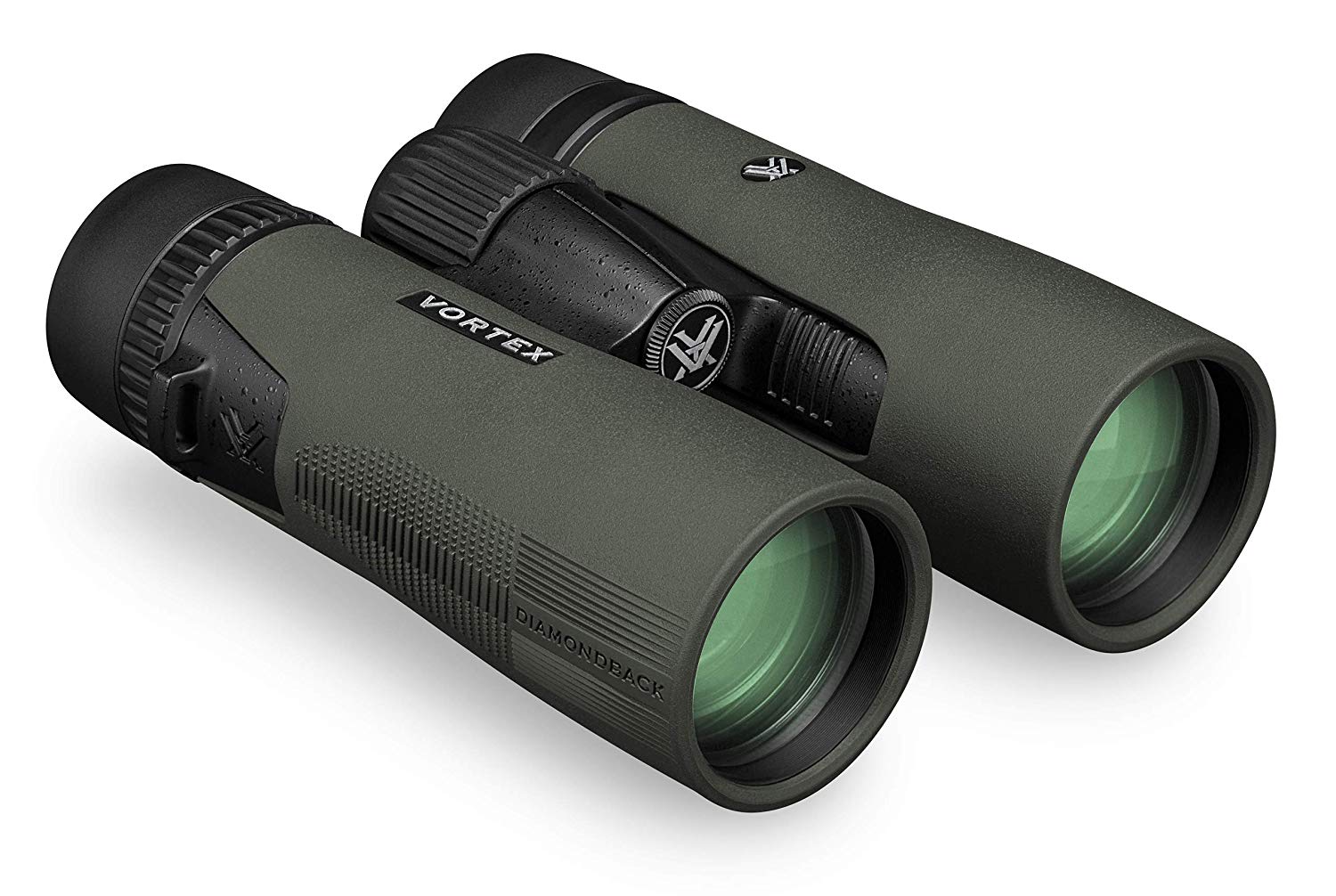 A few years ago, if you asked anyone in the outdoor industry about good binoculars that were around $200, the reply would have most likely been, "Well, I don't know about how good of bino you'd get for that kind of money…" It sounds kind of harsh, but decent binoculars used to start out at the $400-500 range. Then along came Vortex Optics. The company makes some truly remarkable and high-end optics, but they also make some binoculars that perform amazingly well for very little money. Case in point, the Diamondback HD. These roof prism binos have twist-up eye cups, multi-coated optics and are fully water, shock and fog proof. What sets them apart of the competition is the clarity. By following Vortex's instructions on focus adjustment, you'll find greater clarity than you thought possible in this price range. We like the 10×42 model and have one for the house and another for the truck. They are powerful, compact and durable.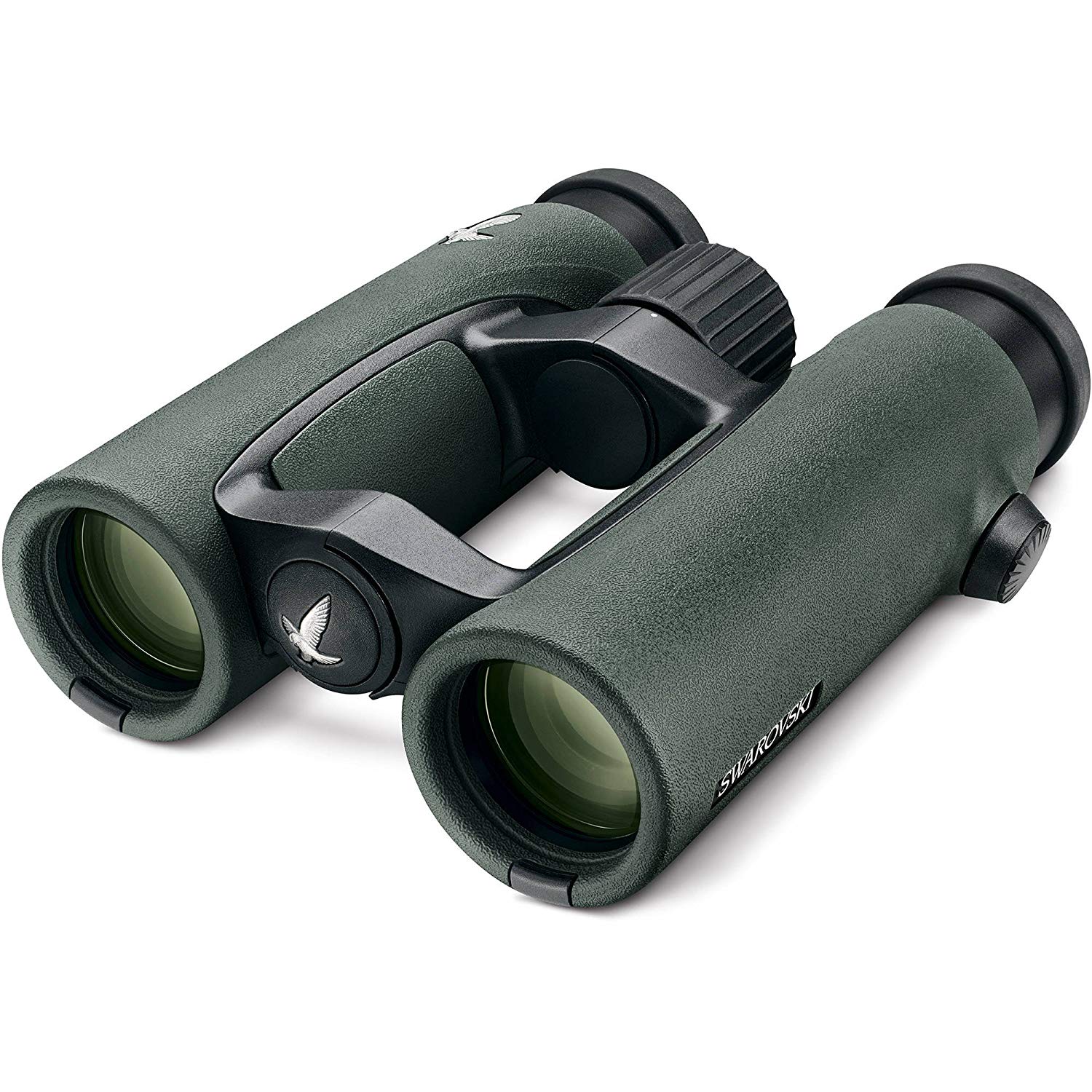 To create a list of the best binoculars for the money, you need to include the industry standard for the best of the best. The Swarovski EL 10 x 42 is widely considered as the best binocular you can get. At over $2,600, these are not cheap binoculars by any means, but that's actually a great deal with savings close to $1,000! But for those of us who spend multiple hours a day looking through binos, the cost is worth it. The reason is eye strain. When you are looking through magnification and lenses, you get distortion. You compensate some with the focus adjustment on the binocular, but the finer adjustment is done by your own eye. The more that your own eye has to compensate for distortions of distance, light etc, the harder it is to maintain clear vision. This is why if you do it for too long, you wind up with a brutal headache. Where Swarovski comes in is with extreme clarity. They have been in the business of quality glass craftsmanship for longer than anyone. This is why many who make a living using optics use Swarovski binoculars.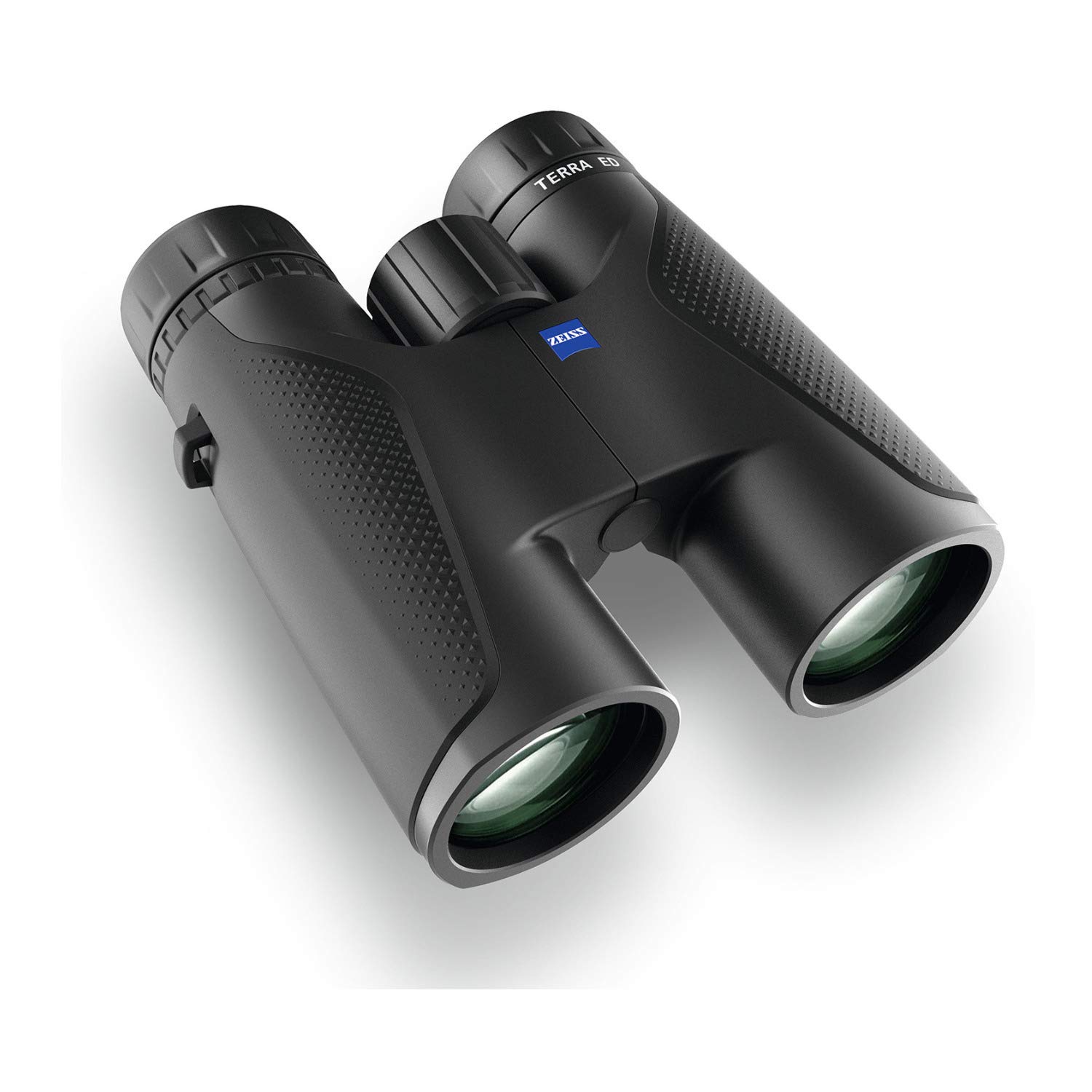 When you see the letter designations after binoculars and other optics, like ED, that refers to the glass being used. One of the better glass types is ED, or Extra-Low Dispersion. German optics company Zeiss uses SCHOTT ED glass in their mid-priced Terra binoculars. Then, the company uses multiple layers of dielectric coating to enhance the light transmission properties of the lenses. The result is exceptional quality and clarity combined with the company's Schmidt-Pechan prism system to make a light, clear binocular that is priced very nicely for the quality you receive.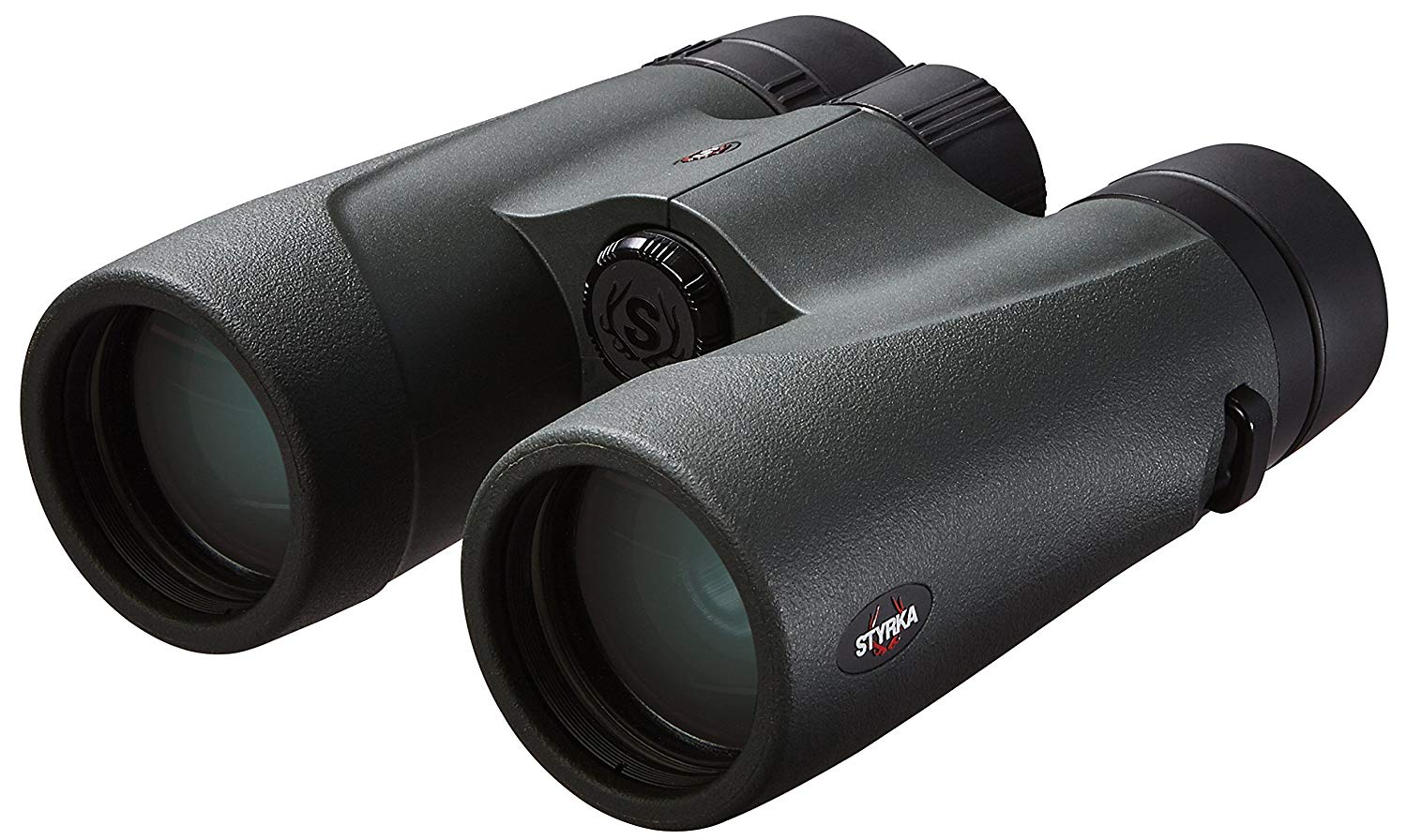 Styrka is a relative newcomer to the optics scene, and they have made a serious splash. How did they do it? By making seriously good, high-quality optics at reasonable prices. These aren't the flashiest binoculars you'll find, but they have everything you'd want and need, and are backed with Styrka's Pride warranty that covers everything except theft, loss or intentional damage. The company takes serious ownership of it's quality. The S7  uses ED glass and a vigorous multi-coating processes. You'll also find a BaK-4 prism adding to the clarity that will make you think they're more expensive than they are. One well-known figure in the optics industry was overheard to say that if he was to buy a set of binos right now, he'd buy these over any other brand – and no, he doesn't work for them.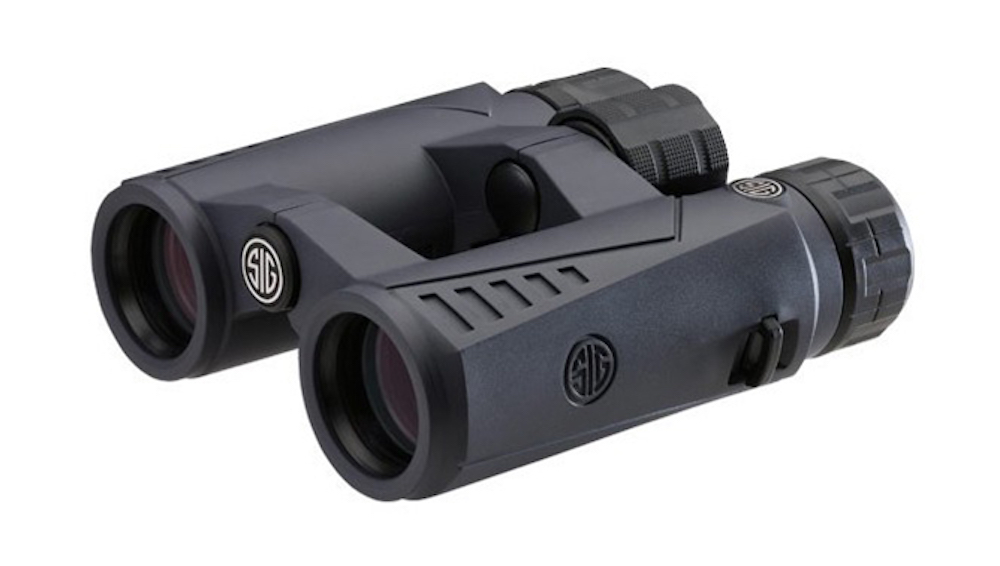 There are a lot of really good binoculars out there, but some that really impressed us at SHOT Show 2020 were the compact Zulu 3 binos from Sig Sauer. In case you weren't aware, Sig, yes that sig, makes optics too, and they are amazing. The Zulu 3's have low-dispersion glass for maximizing clarity and color differentiation. They use a silver deposition phase-coated BAK4 Prisms for higher resolution and image contrast. These are tough, nice looking binoculars that flat out work! Better still is the price that comes in around $200!
We are committed to finding, researching, and recommending the best products. We earn commissions from purchases you make using the retail links in our product reviews. Learn more about how this works.