Quick, call your best bud over to share the good news! Gunner Kennels just announced the launch of a brand new product line that will unquestionably appeal to your four legged friend.
Introducing the Gunner Food Crate, an ultra-tough food storage container that was built around the very same principles as the companies G1 Kennel Series. But why does a dog food crate need such durable construction?
First, repeatedly adding food to your dog's food bin without cleaning it can make the interior greasy with rancid oil, which could potentially contaminate the fresh food you just added. Almost immediately after opening a bag of dog food, it is exposed to the elements and degradation begins. The three main factors that affect the nutritional value of dog food once it's been opened are air, moisture and temperature. The Food Crate from Gunner guards against all of these.
The Gunner Food Crate has an IP67 rating – meaning it is waterproof and dust proof. It's also odor proof. It boasts an ultra-durable angled nylon lid, a draw-style lockable latch and elevated rubber feet to better protect pet food from outside elements, temperatures, and UV light – all of which can hyper-accelerate decay and increase the risk of bacterial contamination in your dog food.
In addition to holding 50 lbs of your dog's food, the Gunner Food Crate is also capable of holding 11 gallons of water or 80 lbs of deer corn. So think outside the box! – or the old food bin you used to use.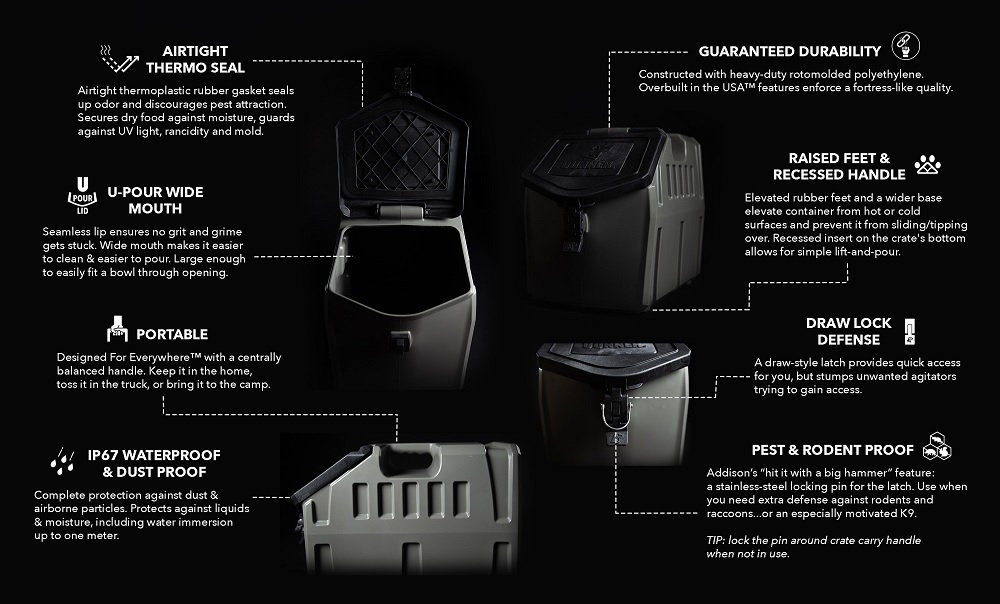 After being offered an opportunity to tryout one of these food crates, I was immediately impressed with how it guards against outside elements – even in the back of my truck!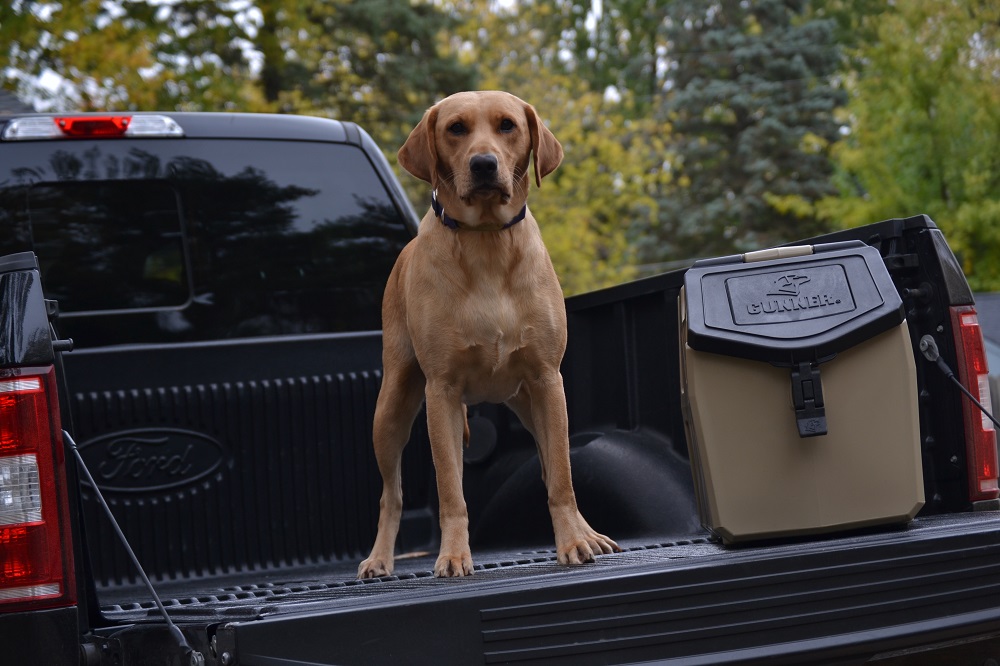 See, the day I received the dog food bin from Gunner, I was in the middle of loading up to head up north for Michigan's opening day of deer season. The package arrived and there already wasn't a ton of spare room left in my backseat. So I opted to toss my new heavy-duty food crate in the bed, despite the high probability I would be driving through some weather on my way up. Admittedly, I was a bit nervous when I pulled out of my driveway because that was the only food I was bringing up for my dog for the long weekend.
As predicted, we ran into some pretty heavy rain almost immediately after my tires hit the highway. It wasn't a constant rain, but it was heavy in spots and definitely enough to soak everything else in the bed of my truck. I stopped about halfway to check on the status of my dog's food, and was pleasantly surprised to find it was kept safe and dry. She was just as relieved as I was.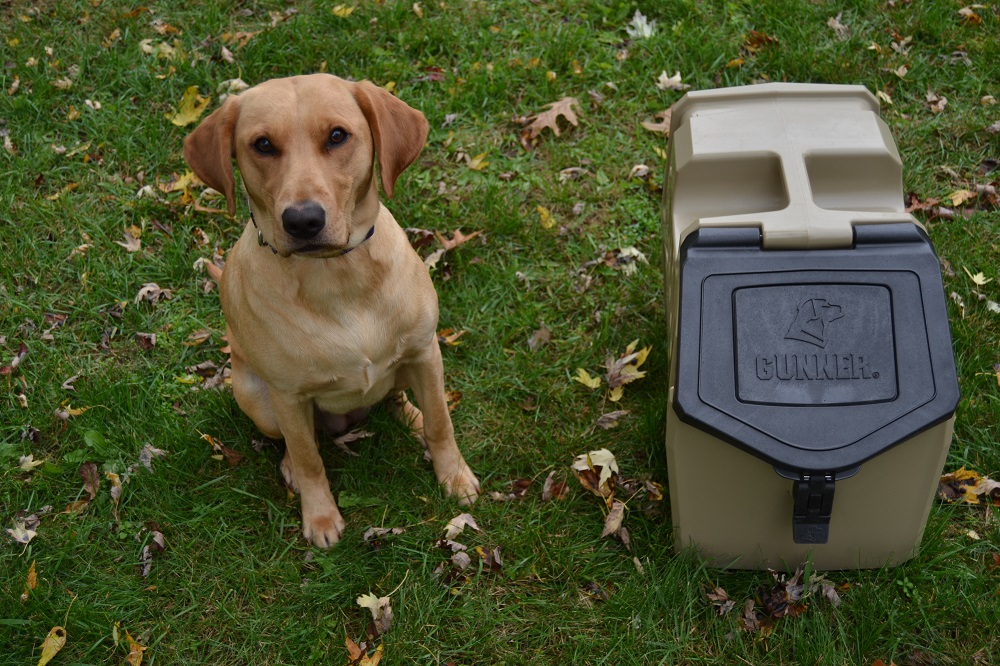 If you're looking for the toughest dog food bin ever made, you've found it.