There have been six confirmed cougar sightings in Michigan so far this year, all in the Upper Peninsula.
In 2020, officials with Michigan's Department of Natural Resources says they have recorded six reports of cougars (or pumas) in Northern Michigan. According to the DNR, there's been one in Chippewa, Ontonagon and Schoolcraft counties and three in Delta County alone.
On February 19, 2020, DNR Wildlife Division staff identified cougar tracks in Delta County while conducting wolf track surveys. This is about 40 miles from where tracks were found in Schoolcraft County on February 20, 2020.

On February 20, 2020, DNR staff identified cougar tracks in southeastern Schoolcraft County while conducting wolf track surveys. This is about 12 miles from the Schoolcraft County trail camera photo taken on November 15, 2019.
There have been at least 55 cougar sightings in the state since 2008, with only one being reported in the Lower Peninsula back in 2017. The large predatory cats were originally native to Michigan, but they were wiped out from Michigan around the early 1900's. Yet, even with the reported sightings, wildlife experts say there's no evidence to show there's a breeding population in the state.
"DNA analysis of two cougars poached in the U.P., for example, showed the animals likely dispersed from their established populations in South Dakota, Wyoming and Nebraska," said Cody Norton, large carnivore specialist with the DNR.
Although sightings are rare in Michigan, they have been on the rise in recent years.
On April 24, 2020, a trail camera photo was captured of a cougar in Delta County, on the Stonington Peninsula. This is about 45 miles from where DNR staff found tracks on February 20th in Schoolcraft County.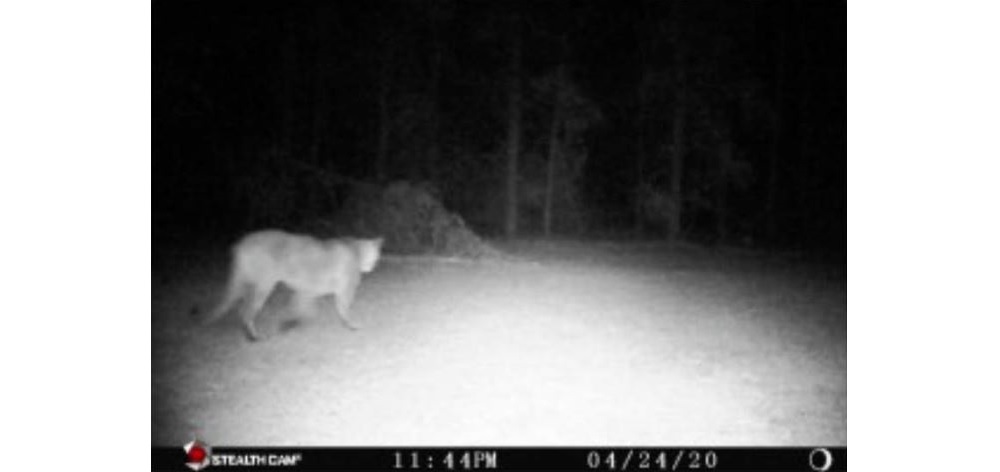 On June 6, 2020, a trail camera photo was captured of a cougar in eastern Chippewa County. This is about 145 miles from where the April 24 photo was captured in Delta County.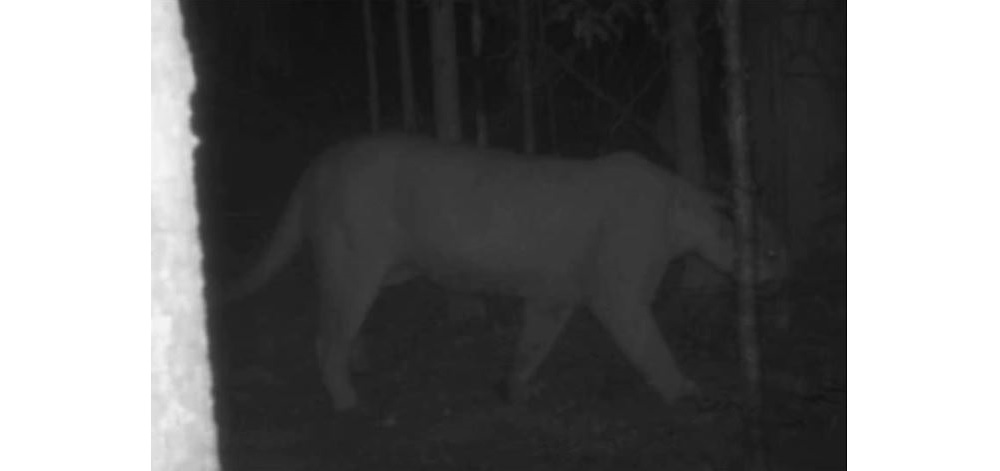 On July 12, 2020, a trail camera photo was captured of a cougar in Delta County. This is about 165 miles from where the June 6 photo was captured in Chippewa County.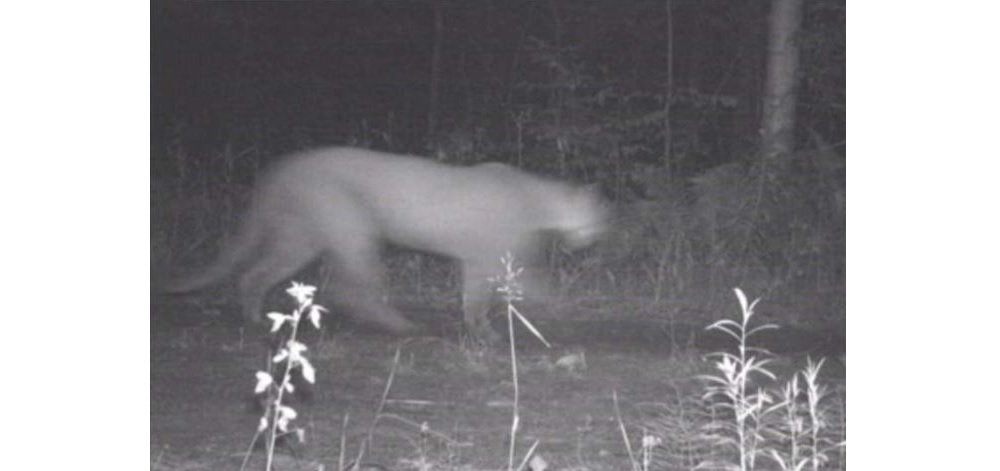 On July 13, 2020, a trail camera photo was captured of a cougar in Ontonagon County. This is about 120 miles from where the July 12 photo was captured in Delta County.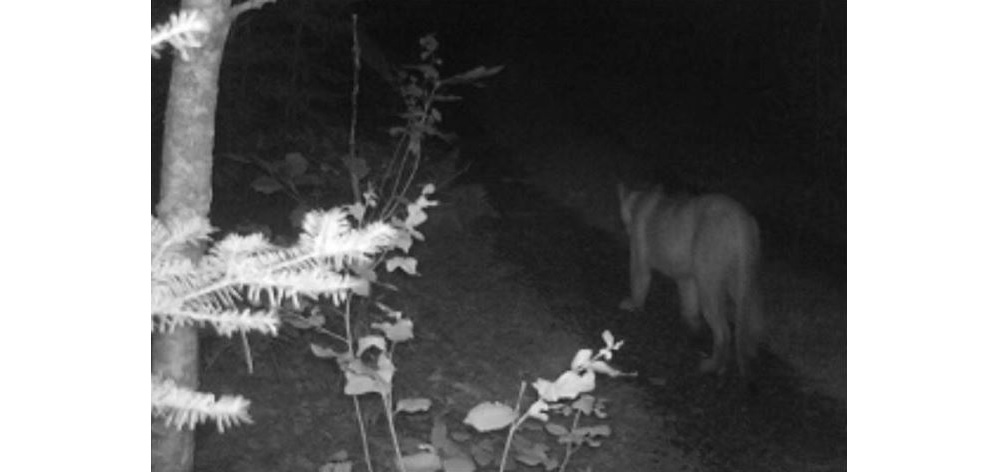 This species is currently listed as endangered in Michigan and is protected under state law. The DNR has plenty of information on cougars in the state. Here's some of the most frequently asked questions:
Is there a population of wild cougars in Michigan?
Cougars, also called mountain lions, were originally native to Michigan, but were extirpated from Michigan around the turn of the century. The last known wild cougar legally taken in the state occurred in 1906 near Newberry.
There have been periodic reports of cougar sightings since that time from various locations in Michigan. This situation is not unique to Michigan, and has been occurring in many other mid-western and eastern states as well.
Are cougar sightings by themselves evidence that cougars are here?
No. Most state wildlife agencies, including the Michigan DNR, rely on physical evidence such as carcasses, DNA evidence, tracks, photos, and other sign verified by experts to document the presence of cougars.
If cougars are here, where did they come from?
Based on documented evidence, they could be transient or dispersing cougars from the nearest known breeding populations in North and South Dakota. These populations are over 900 miles from Michigan. The National Park Service has conducted road and trail surveys and trail camera surveillance in the past, designed to detect cougars in Sleeping Bear Dunes National Lakeshore. No evidence of cougars has been found.
Are there pet cougars or exotic big cats like leopards and African lions in Michigan?
A few people who owned cougars or large cats prior to 2000 are still permitted to own these animals. It has been illegal to own a cougar or large exotic cats such as African lions, leopards, and jaguars, in Michigan since 2000. No new permits are being issued. The DNR occasionally receives reports of illegally owned large pet cats including cougars, and has confiscated these animals. It is possible that escaped or released pet cougars account for at least a portion of the sightings in Michigan.
What should I do if I encounter a cougar?
The odds of encountering a cougar in the wild are very small and attacks are extremely rare. Should you encounter a cougar:
Face the animal and do not act submissive. Stand tall, wave your arms, and talk in a loud voice.
Never run from a cougar or other large carnivore. If children are present, pick them up so they cannot run.
If attacked, fight back with whatever is available. DO NOT play dead.
Report the encounter to local authorities and the DNR as soon as possible.
Can I kill a cougar or other large cat to protect myself, my children or other people?
Cougars or large exotic cats that are a direct and immediate threat to human life may be killed. If an animal is killed, the incident must be reported to the DNR. The DNR will respond to reports of cougars/large cats in residential or urban areas, if physical evidence is available. If animals are judged to be a threat to human life and safety, conservation officers or other qualified DNR employees may remove or euthanize the animal.
How can I discourage cougars around my home or farm?
Keep your pets indoors or in a covered outdoor kennel, particularly at night.
Install outside lighting, preferably with motion sensors.
Protect, fence, and shelter livestock, particularly at night.
Do not feed wildlife, this attracts potential prey sources. Landscape wisely, cover attracts wildlife.
Further information on protecting and minimizing livestock loss:
What if I suspect a cougar has killed my livestock?
Wild cougars may not be killed by the public in defense of pets or livestock without a permit from the DNR. However, under the Large Carnivore Act, large cats (including exotics and cougars) that are escaped pets may be destroyed in defense of property, as well as life. An animal acting tame or unafraid of people is likely to be a pet.
We will investigate complaints of livestock depredation by cougars. It is critical these be reported immediately. All physical evidence will be collected by the DNR. Please do not remove evidence.